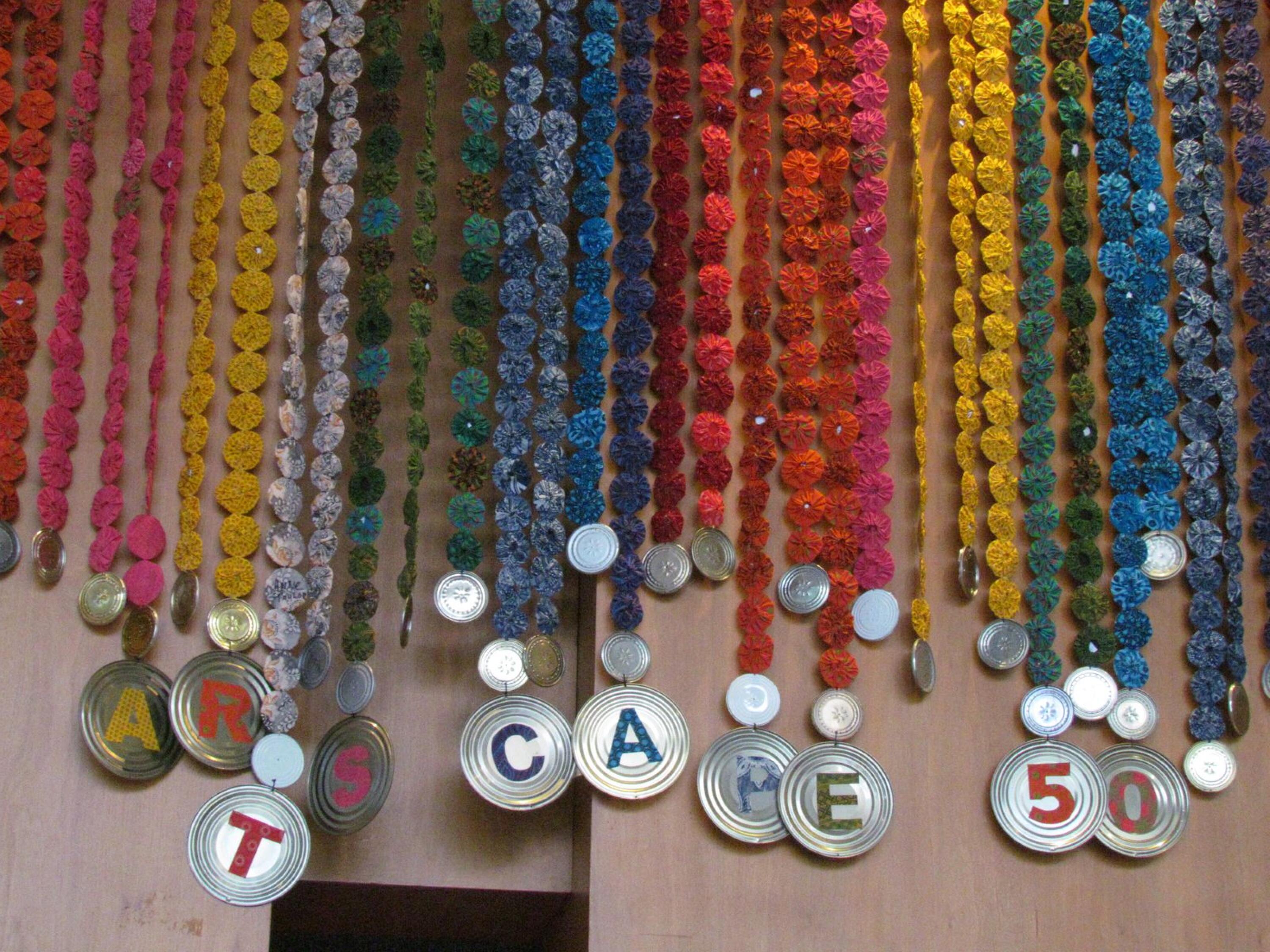 A 7.5-metre, hand-sewn, textile artwork has been unveiled as part of Artscape's 50th anniversary celebrations.
Created under the not-for-profit Woman Zone, the artwork and a two-metre high Warrior Woman is on display on the first floor of the theatre complex.
Founded eight years ago, the aim of Women Zone is to unite the women of Cape Town.
At the launch on Wednesday May 19, Woman Zone founder Nancy Richards, of Rosebank, said the artwork had been stitched by hundreds of women from the greater Cape Town area. "It's taken some years to complete but it comes with love, respect and gratitude. Each of the 4 000 yoyos represents a woman who has lovingly come together to sew at community workshops or at the Woman Zone Library Hub at Artscape," said Ms Richards.
She said the Everywoman project grew from a donation of shweshwe fabric by Da Gama Textiles in the Eastern Cape. "The yoyos have been made from leftover fabric used to decorate a truck for the 60th anniversary celebration of the 1956 Women's March back in 2016."
The artwork goes by various names, she said, sometimes called the Singing Skirt, from the tinkling sound of the recycled tin lids that edge it. Also the Blessing Blanket for all the handwritten blessings tucked into it.
The artwork has been a combined creation. Artscape CEO Marlene Le Roux suggested an artwork for the theatre's golden anniversary.
Mara Fleischer of the Cape Design Institute, and from Kommetjie, suggested the recycled food can lids be used to represent food that women put on the table.
Zeitz Museum of Contemporary Art Africa (MOCAA) at the V&A Waterfront provided a safe working space during lockdown by hosting workshops for the project in their education department. They also helped install the artwork.
Ms Le Roux said the theatre was opened on the same day in 1971 in the "heydays" of apartheid as the Nico Malan theatre. The theatre complex was renamed to Artscape in March 2001.