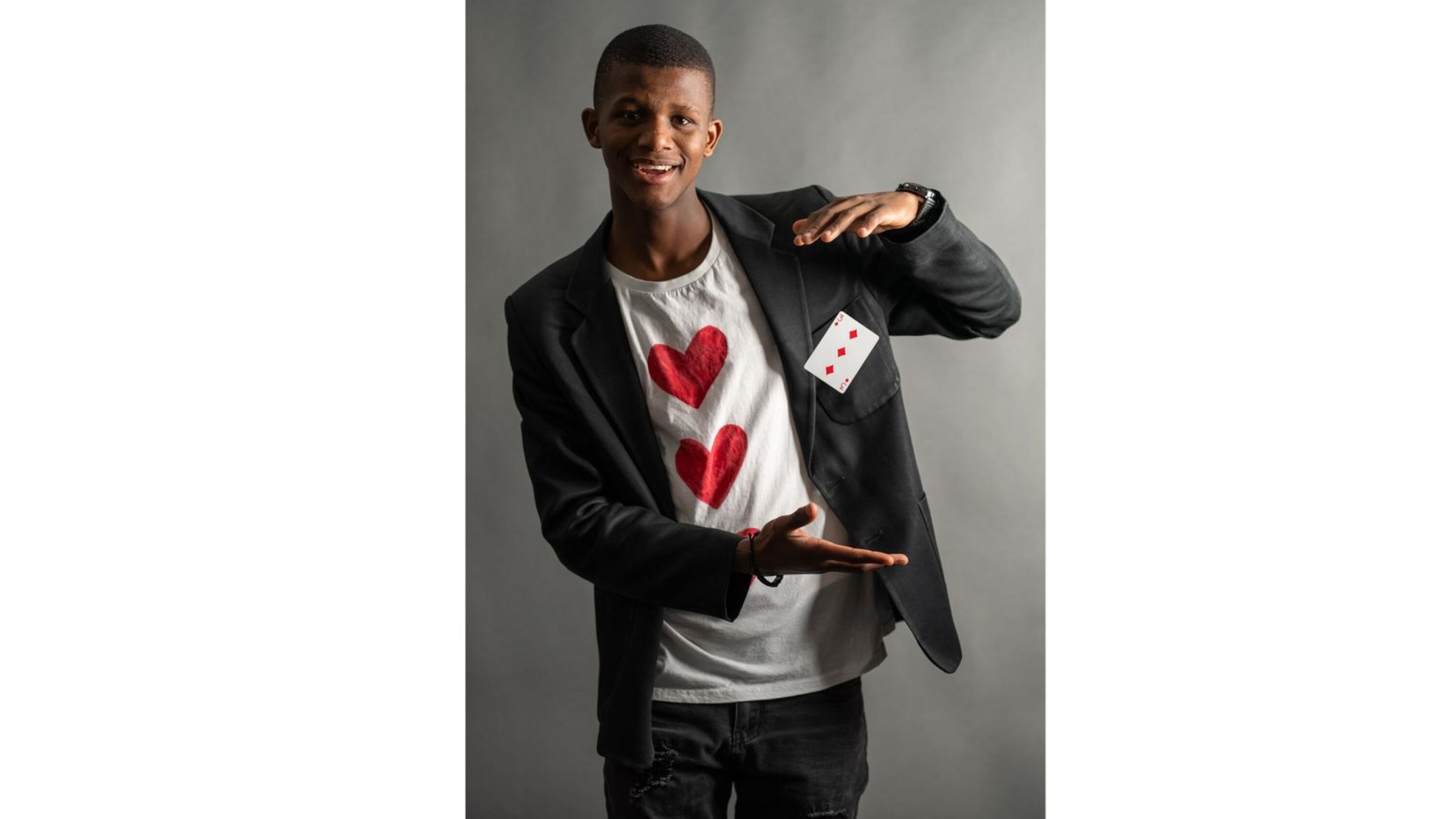 There's a quote by renowned children's author, Roald Dahl – "Those who don't believe in magic will never find it".
Eleven young magicians who have found the art will compete for titles in The Magicana Junior Magic Champs, presented by the College of Magic, at the Homecoming Centre in District Six on Saturday October 7.
The champs consist of two contests, the first at 3pm is close-up magic – card magic, sleight of hand, and other up-close tricks. Second is the stage magic contest, which takes place at 7.30pm. These performers will showcase mentalism, illusions and a diverse range of stage magic.
"Having trained at the college under seasoned magicians in close-up and stage magic, the young magicians will showcase their own unique style of entertainment," said David Gore, founder of the College of Magic, which is based in Claremont.
"We're always very proud of the exceptional standard of our contestants who have been working hard over the last few months to deliver acts that are entertaining and mystifying."
Two contestants in this year's competition, Jadon Booysen, 16, from Claremont, who attends Rondebosch Boy's High School, and Sikelelwa Ndenetya, 17, from Philippi, who attends Oval North High School in Mitchell's Plain, said they were excited but nervous to compete.
Sikelelwa said: "There are many good acts, not just mine. I competed last year but didn't win, so I am hoping that it's my year."
Both Jadon and Sikelelwa had been practising magic for almost six years. Jadon learnt from his elder brother, who learnt it from his foster father who is a teacher at the College of Magic. "My brother made a coin disappear, and I thought it was awesome. I wanted to learn it too."
A shy Sikelelwa was recommended to register by a former facilitator at an art centre in Phillippi. "At first I wasn't interested because I was scared to meet people, but when I first came, I didn't want to leave. I learnt things that I didn't know and did things that I never did before."
Jadon specialises in close up magic, while Sikelelwa does stage magic.
Sikelelwa said these competitions are important because some of the young magicians have never been on a stage before. "I used to dance and performed at the Artscape. When I came here it was a regular thing. You learn to have so much more confidence and to talk to people."
Jadon added that competing allows young magicians to reflect internally and ask the questions: how much do I want to win or do I want the audience to enjoy it?
"You learn to enjoy the moment and you cope with the feelings of performing. You start to enjoy it and people really appreciate the tricks you put so much time and effort into."
Last year's winner, Lutho Mkwabana, from Delft, who attends Belville South High School, said it was amazing to hear his name called in front of all his family and friends.
He had been practising magic for a little over six years, and was introduced to the College of Magic when his father, who worked at the college, invited him and his family to come watch a show.
"I thought there was no such thing as magic, and I thought magic had to do with witchcraft – but I was interested. The first magic I saw was removing the thumb trick and I wanted to learn more. The show I watched was a card show and I fell in love with cards."
He said even now, his grandmother still doesn't believe in magic. "She always tells me, 'You're going to be a witch, wena, you going to be a wizard'."
"When I got here and saw how it's done, I realised its an art, not witchcraft."
He said competing was important because you gain confidence and the judges' feedback allows you to learn from your mistakes.
Each contestant has a local or international "magic mentor" that assists them on both local and international standards.
This year is also the first year that the college will be collaborating with Canadian magic organisation, Magicana.
"This exciting experience encourages the contestants to push their boundaries and maximise their performance potential. As a result, the standard of the contest is exceptionally high, said Mr Gore.
The Close-Up Championship will be staged in the Avalon Auditorium, while the Stage Magic Championship will take place in the Star Theatre, both within the Homecoming Centre, Caledon Street, District Six. Tickets cost R120 through Quicket.