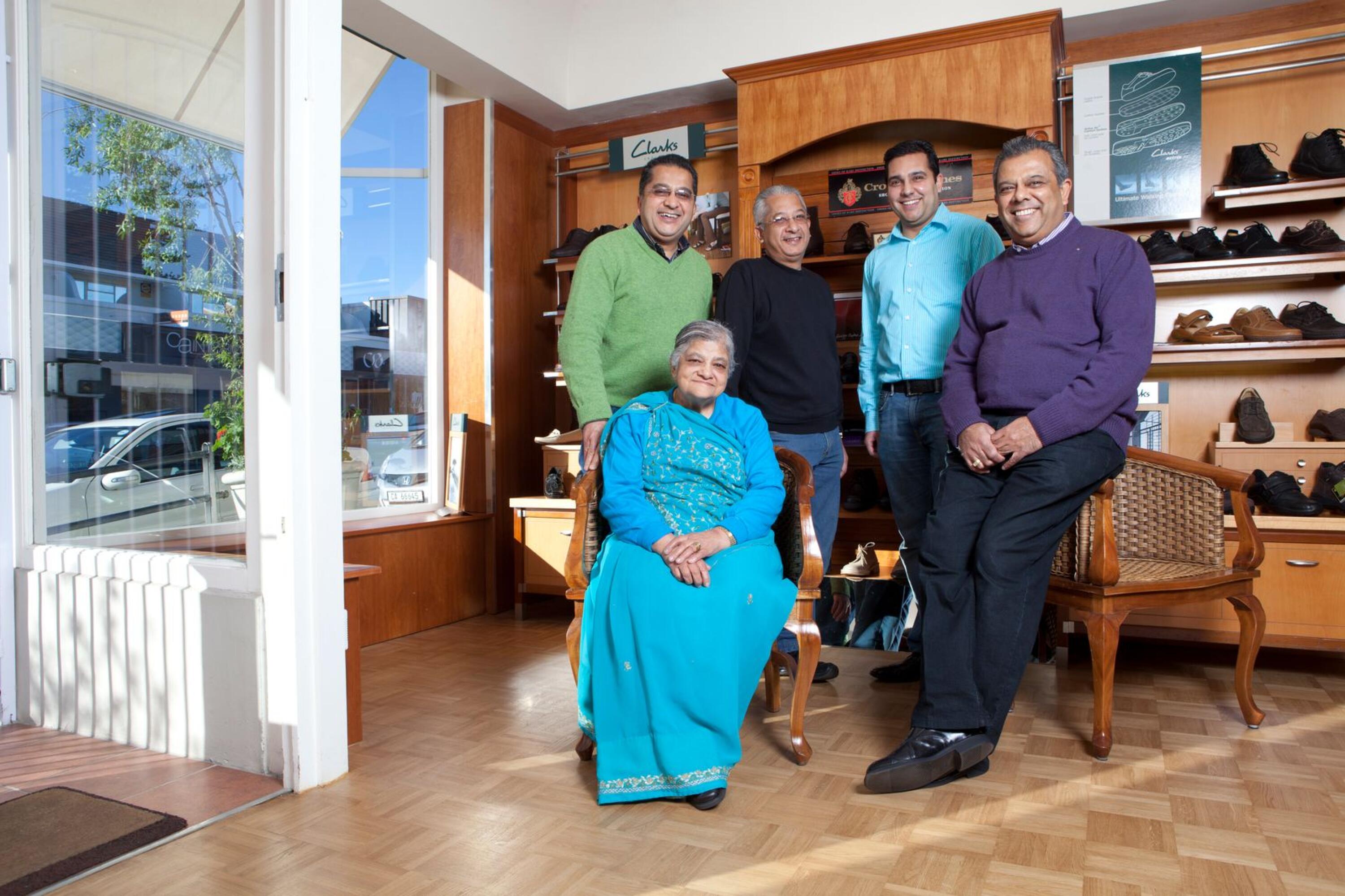 Iconic shoe store Babu's Footwear, in Park Road, Wynberg celebrates its 100th anniversary in August.
Current owner Naresh Kooverjee, told Southern Mail that his grandfather, Nagar Kooverjee arrived from India, in 1921, via Maputo and opened a store called N. Kooverjee Boot and Shoemaker, at 33 Park Road, Wynberg. "We still have my grandfather's bicycle which he used to collect shoes to fix them, and deliver them again," he said.
Naresh said everything that their grandfather used such as his bicycle, the cashier's till, the shoe equipment and even the old fashioned kitchen had been preserved as a reminder of the business's humble beginnings. "As we are standing here is all because of my grandfather's sacrifices."
Eighteen years after opening the store, Nagar Kooverjee passed away, followed by his wife two years later. Their 13-year-old son Babu Kooverjee – Naresh's father – and his six sisters were left to "fend for themselves and take care of the businesses".
"These were very challenging times for them but with the support of the community and neighbours, they managed to survive these trying times," Naresh said.
"When my parents got married, in 1956, my mother Prabha, fondly known as Mrs Babu, became actively involved in the running of the business until pre-Covid 2020, spanning a period of 64 years.
"From the late 1970s, my brothers, Rashmi and Rohit, joined the business, and I joined when my father passed away, in 1987. The businesses expanded by opening two more stores, one in Sea Point and one in Gardens.
"At present, my nephew, Kiran, is the fourth generation involved in the business."
Naresh said one of the key elements in keeping their customers constant was "to ensure a warm and welcoming environment when customers enter our stores".
He added: "Personal care of our customers has always been our priority. It's always a great feeling welcoming great-grandparents bringing in their great-grandchildren for shoes.
"We grew our clientele by offering the highest quality of footwear."
But, he said: "Most importantly, customer service, personal attention and detail, product knowledge and after sales service, to name a few, are still strictly adhered to."
Naresh said from the early 1980s, they specialised in offering ladies' shoes, starting from a small size 13 up to a size 10, and men's sizes from a small 5 up to a larger size 15. "On our in-house workshop side, we still specialise in orthopaedic repairs and repairs to all leather shoes, bags and luggages."
He thanked the entire community for " their continued support over the many, many years".