The "soft targets" such as NPOs, schools and churches in Parkwood and surroundings areas have been suffering and losing thousands of rands after being robbed by their "own people".
While police are warning the community to take ownership of their area, community leaders and a principal are appealing to the community to point out the suspects as they struggle to replace stolen items, which cause a delay in feeding the community and educating the children.
Max Amansure is appealing for help after his non-profit organisation, Parkwood Community Upliftment Centre, was broken into by the same people who stood in line for food the week before.
Captain Wynita Kleinsmith, spokesperson for Grassy Park police, confirmed that the case was reported on Thursday August 19. "After the complainant was informed that his place was broken into, SAPS was called and managed to arrest the first suspect and later that day arrested another two suspects aged between 20 and 30 and they will appear in the Wynberg Magistrate's Court once they have been charged."
A disappointed Mr Amansure's heart sank when he got a call in the middle of the night that thieves were busy breaking in at the centre, situated in a container, which feeds and serves the community.
When Mr Amansure, 24, got to the centre, one burglar ran past him with goods stuffed in a wheelie bin. "They first took our wheelbarrow to carry the stuff out. Then came back with a wheelie bin and filled it with more stuff."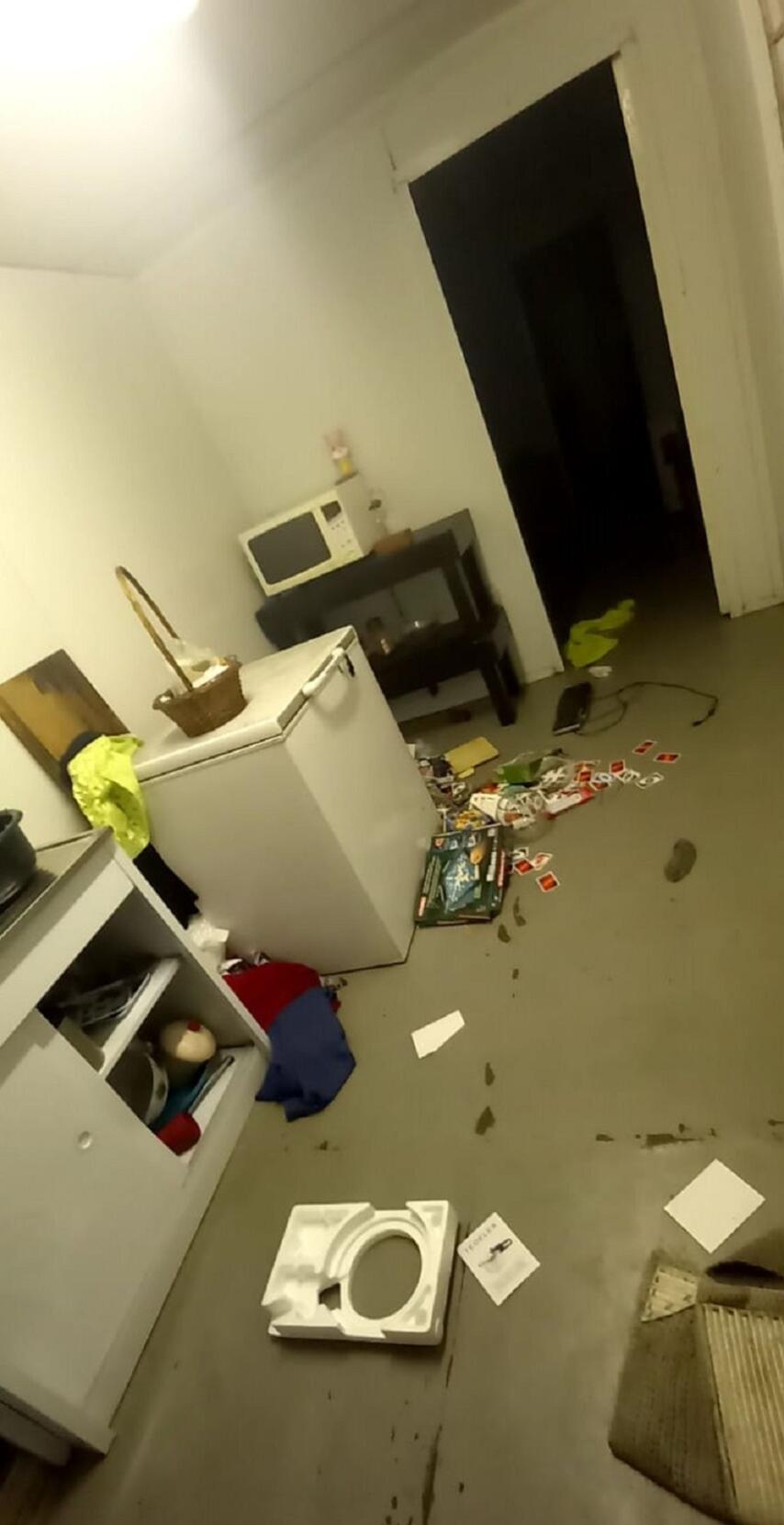 The thieves got away with three computers, black plastic storage containers, sporting equipment, brand new books, a box filled with sanitary towels used to make up packs to donate to the community, toys, board games, and more. "They left the place in a mess."
He daily feeds the community via donations. "It was hard to accept that this happened because we have had a great impact on the community on a daily basis."
Not only do they feed people, but also help children with an after-school programme by helping with homework and if they are done, Mr Amansure said he invested in buying board games and skipping ropes to keep the children entertained.
He also said when he recruits his volunteers they must carry the heart of the organisation.
"They need to trust us to confide in us. The youth are free to talk to us when they have a problem at home, and we try to help them work through it."
However, Mr Amansure said some of the youth who are employed via the Expanded Public Works Programme (EPWP) are unfortunately only interested in money instead of being interested in the impact that the programme has to help them get employed.
Pastor Paul Phillips, community leader of Parkwood, said he took Mr Amansure under his wing when he was still in primary school. He commends him for taking up the Parkwood Community Upliftment project, which is an initiative he took on himself after many years of sacrifice. "Max has a vision and passion for the community. He has been mobilising young people, fighting for young people's needs and feeding the community. He had a choice to become a criminal but he chose to be a servant for the community of Parkwood.
"I am saddened; if it wasn't people from the community it would not have had such an effect on me. People we know, who have been eating from Max's hand. I would request people to help the young man to get up on his feet."
Pastor Phillips said this incident is a reflection of the "rot and decay" where gangsters are prepared to take away all these people's hard work by targeting the "soft targets" such as schools, NPOs, churches and mosques.
"They broke into Fairmount High School last week. And our Methodist church has also been a victim of burglary where they have stolen our musical instruments worth thousands. And they sell it for next to nothing to entertain their habits."
Terrence Klassen, principal of Fairmount High, said: "We had two burglaries – one in the extended lockdown holiday and one last Friday. They stole a bicycle, data protection equipment, intercom, data and electrical cables as well as various stationery, a drill, weed eater, spanners and hand sanitisers as well as two dirt bins to cart away the stolen items."
Ms Klassen said the burglars also vandalised the locks, doors and burglar proofing.
"The negative impact this has on the teaching and learning at our school is devastating as these classrooms have been vandalised and cannot be used for teaching. It sets our learners back, especially now that they come to school on alternate days.
"These thieves are from our communities and they are destroying the future of their brothers, sisters and neighbours' children by breaking into schools.
Mr Klassen said the parents are already struggling to put food on the table and many are not paying school fees. "We appeal to our communities to please protect our schools, speak out if you know who the culprits are and who are receiving stolen goods. Please safeguard your child's education. This cannot continue."
Captain Kleinsmith confirmed the Fairmount High School burglaries had been reported between August 13 and August 14. "The door was forced open and electrical equipment of about R60 000 was taken. there are no arrests yet."
She also confirmed that the church was broken into and an electrical guitar and bass guitar valued at R4 000 was stolen.
Colonel Dawood Laing said the community need to take ownership of their properties and it is important for witnesses to report crime."Due to not being able to provide private security for themselves, the community must take ownership of their churches, mosques and NPOs.
"The whole community suffers if an (NPO which serves food is robbed) especially during Covid when the needy cannot afford to walk around in search of food."
He said these leaders depend on donations and it will take them time to replace their stock.
People who are living next to a church or mosque or NPO must be alert to anyone wandering around and "the only way to apprehend the suspect is to report and identify them."
If anyone wants to help Mr Amansure replace the stolen items can contact him on 65 714 5553 and Mr Klassen on 021 705 1826.