The Western Cape Health Department partnered with the Southern Mail Wynberg Family Lifestyle Market to create more access to vaccines through a pop-up vaccination site.
The event was held at the Maynardville park in Wynberg, from Thursday March 3 until Sunday March 6. Festival goers visiting the pop-up site described the vaccination service as convenient, effective and well worth the visit.
Health department chief of operations, Dr Saadiq Kariem said there were plenty of people who took their primary series vaccination and many more for their booster vaccinations.
William van Der Linde, 38, said he got his booster shot because he cared about his and others' lives. "It's not easy to see a loved one lose their life due to Covid-19. Unfortunately, my grandmother passed away due to Covid-19. For some people this virus can be fatal."
Luqmaan Riby, 33, visited the festival with his family and took up the opportunity to get vaccinated and encouraged others to do the same.
"I know some people are sceptical, but I want to keep my family safe," he said.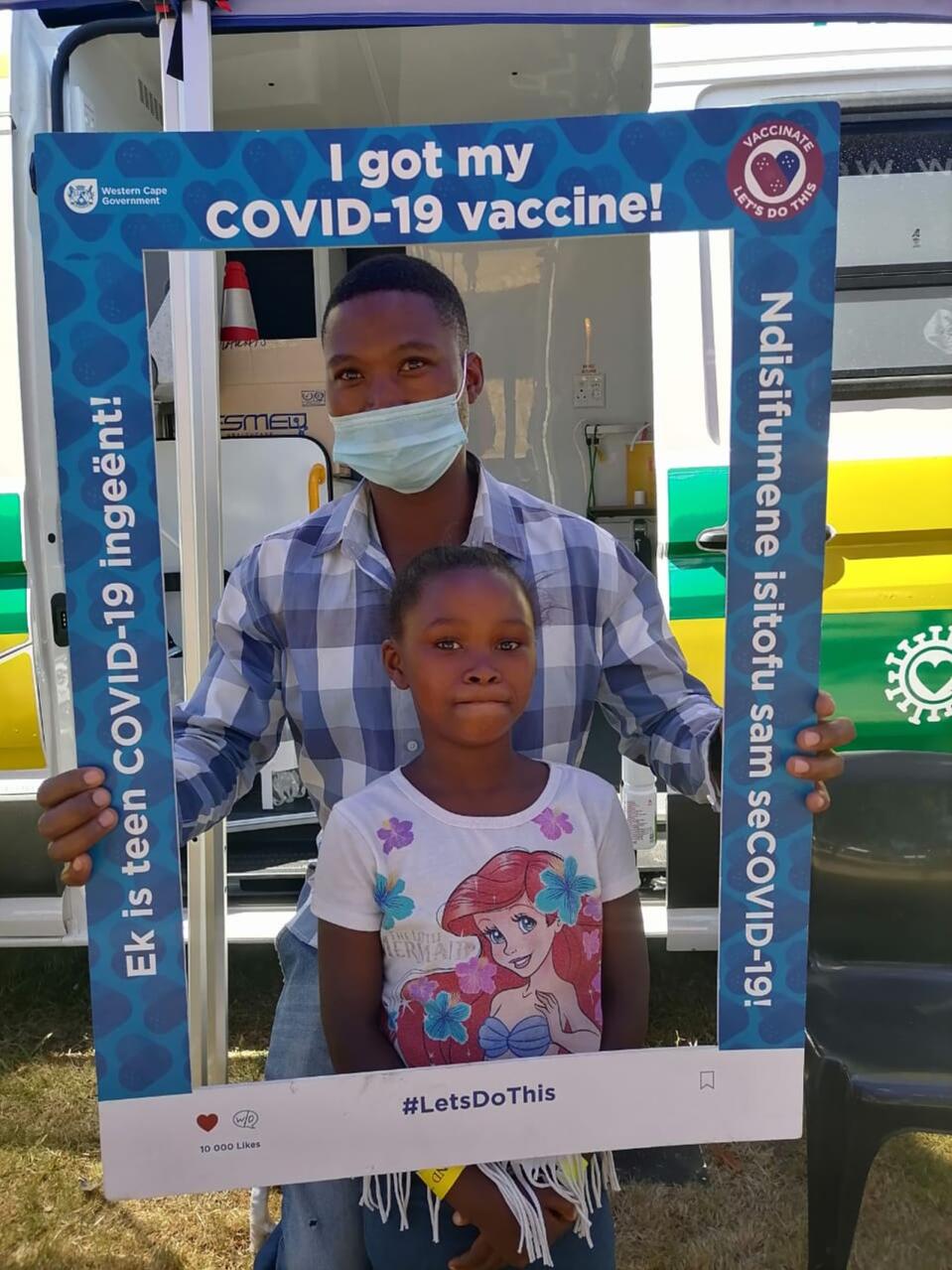 Luqmaan's partner, Alyssa Hermans, 27, said she was fearful, but went through with the vaccination. "I lost a very close relative due to Covid-19 before we had access to the vaccine. I know this will help keep my family safe."
Dr Ebrahim Kriel, vaccine lead for the Southern and Western substructure said convenience and access have been top on their priority list.
"We want to ensure that we create opportunities for people to have greater access to the vaccine. We are so aware from our engagement with people that it is often difficult to access sites due to work or school commitments. It is true that we are out of the fourth wave, however the vaccine remains one of the best ways to continue spreading Covid-19 and to limit the extend of the next wave".
He added that young people are back at school full time, playing sport and communities have more opportunities to socialise.
"Let's maintain this return to normality and stay safe by getting vaccinated."
Cape Town Mayor Geordin Hill-Lewis also popped in and received his booster at the festival on Saturday March 5.
"I got my SMS on Monday and have been meaning to go for my booster shot the whole week. Thankfully the vaxi taxi was at the festival. And that's the point of creating increased opportunities to access vaccines. You go to people and provide them the opportunity to get vaccinated where they are."
The Vaxi Taxi will continue to be utilised in community outreaches. For more information visit the Western Cape Government Health Facebook page or website to keep track of when outreaches will be taking place in nearby areas.