Reading is the key to learning – this is the motto of a group of people in Cafda who have made it much easier for children to access the much-needed reading material to foster a love for reading.
Although children from the area have a choice of going to the Retreat or Grassy Park libraries, one is 2km away and the other 1.6km. This makes it difficult as they don't have transport and can't walk alone. Mobile library services by the City of Cape Town were also halted earlier this year.
Marilyn Isaacs, 53, saw the need and wanted to give the children in her community better access to books.
Last year at the start of the pandemic when children weren't attending school, Ms Isaacs started doing activities with the children at her Ensor Street home in Cafda, to keep them from the streets.
"I saw how things were going in the road, there was no direction for them so they were just running up and down the streets so I decided to do something about it to help our community's children. I want to see these children prosper and not fall victim to the negative things in the community."
Her husband, John Isaacs said there was a great need for the facility. "We brought a library nearer to the children because the biggest problem in schools is that children cannot read, those in high school struggle to read properly and this is a well known fact.
"They can't read a poem, or write an oral – they then feel inadequate and that's when they leave school and become a drop out."
Mr Isaacs said this often led to children getting lost in the system. "This will happen because they don't have the necessary skills and development needed for a workplace when they get older. If we can shift the mindset through reading, then we can shift the mind."
Ward councillor Shanen Rossouw, who was at the launch of the library, said she was proud of the initiative taken by the community to empower and help children. "I will support them in whichever way I can because as a former teacher I know the importance of a good foundation when it comes to reading."
NPO Siyazana Youth Development Fund partnered with Ms Isaacs to launch the library. They also have plans to bring more equipment and reading materials to help the programme.
Co-founder Ian Miller said: "I took reading for granted and I also struggle sometimes. I want to help foster a love for reading in children so that they can be equipped to become successful."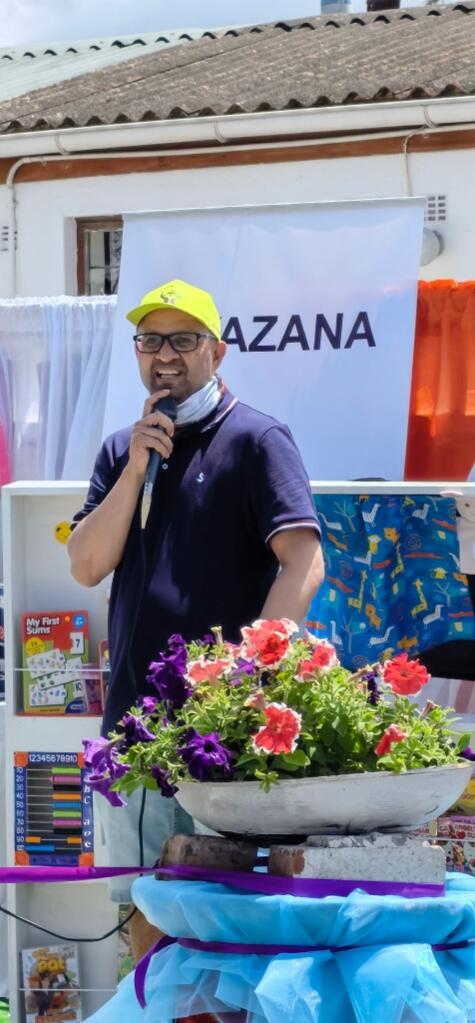 The organisation has committed to roll out skills development programmes for the broader community as well.
Natasha Miller, co-founder of Siyazana Youth Development Fund, said the organisation started in 2017 to assist communities with educational programmes to give children and youth a better chance to succeed and not become drop-outs.
"We will continue to do what we can through feeding schemes and other programmes. Things have been difficult because it has been difficult getting support to continue our services but we are steadfast in our commitment to help where we can".