Lavender Hill residents say criminals are operating under the cover of darkness and taking advantage of the fact that many street- and floodlights in the area are not working.
But the City says the lights are repeatedly vandalised and that just about as soon as they repair them, the lights are vandalised again.
Clive Jacobs, a community leader and a resident of the Lavender Hill courts, said residents were living in fear "because they have to walk out into the darkness to go to work or school".
Mr Jacobs said not far from where he lives, a man had been shot dead in May and "several people have been robbed and attacked".
This was confirmed by Steenberg SAPS spokesman Sergeant Wesley Twigg, who said there had been a murder and attempted murder reported on Tuesday May 25. The shooting had taken place around 6.30am in Grindal Avenue, Lavender Hill.
"A 28-year-old man was shot and fatally wounded and three men aged between 17 and 22 years were shot and wounded," he said.
According to reports, said Sergeant Twigg, "unknown suspects driving in a white vehicle started shooting at the victims and fled the scene".
He added: "The victims were taken to a medical facility for medical treatment. Cases of murder and attempted murder were opened for investigation."
Another resident, Shantal Kiel, said she had seen the body of the man "right opposite where I live".
"Luckily my husband did not wait outside as he was waiting for his lift to go to work," she said.
Ms Kiel, who told Southern Mail she had been living in Lavender Hill for more than 30 years, said criminals were taking advantage of the darkness and that crime had "increased since the lights stopped working about four months ago".
Mr Jacobs told Southern Mail he had been trying to get the City of Cape Town to fix the street- and floodlights, but his complaints had fallen on deaf ears.
"(There are) no lights in Grindal Avenue as well as no floodlights on both sides of Fawley and Aspeling courts as well as Hilary Way, in Lavender Hill," he said.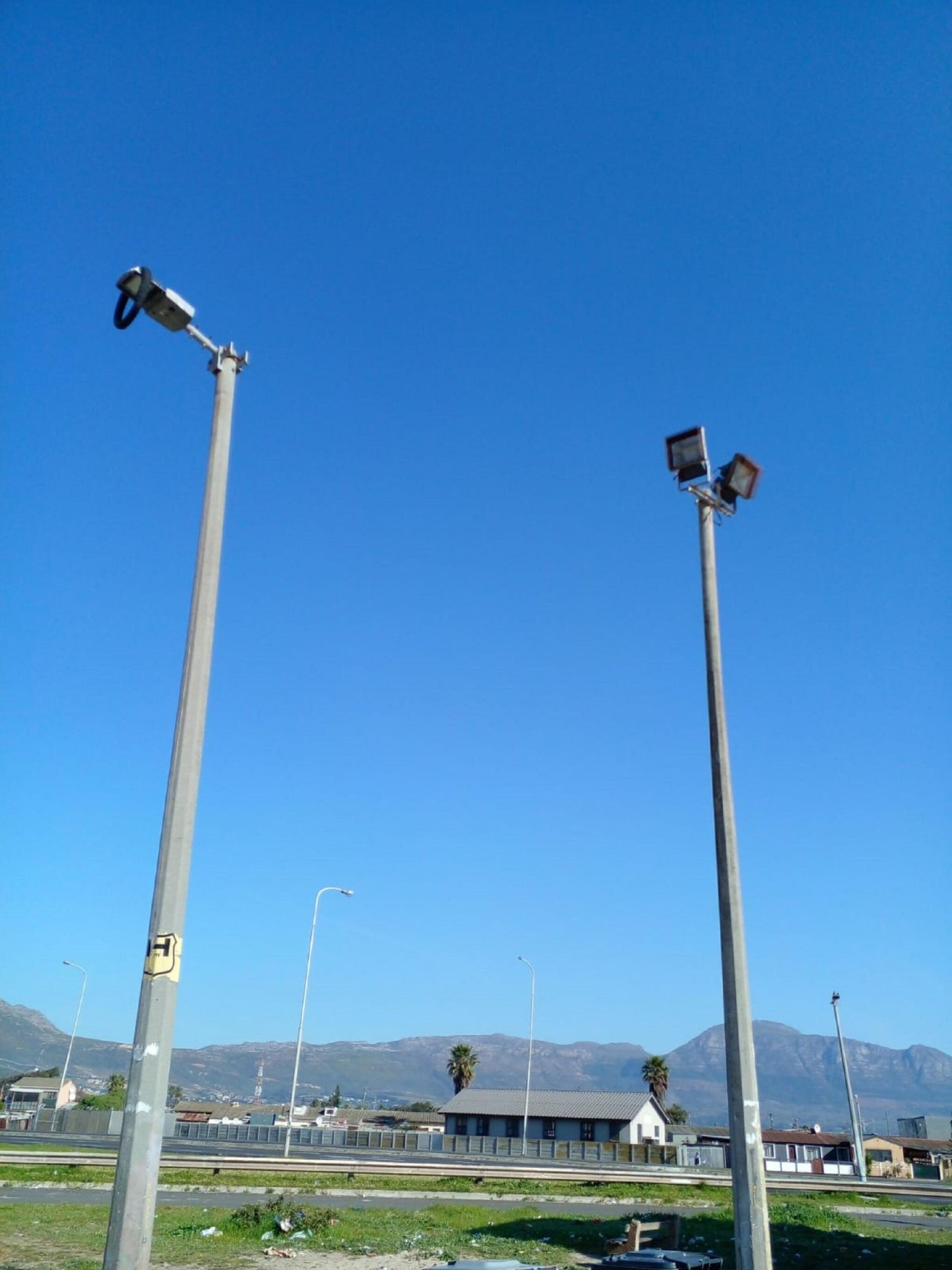 Karen Maarman, who lives opposite the courts in Military Road, said she had seen people being robbed and perpetrators run over to the courts. "When they rob they run over to the flats where it's dark," she said.
Ms Maarman, who works with youth at a community organisation called Unbroken Arrows, said she had witnessed a young woman rob an old woman of a shopping bag filled with groceries.
"Many youngsters who are unemployed target the seniors when they collect their pension money. The young woman dragged the older woman's shopping bag and the community wanted to beat the young woman."
Ms Maarman said she had spoken to the young woman, "who was on drugs and she told me that she never ate anything as nobody wanted to give her food."
Ms Maarman said: "I don't think people report robberies as they may be putting their lives in danger when they have to give names (as witnesses) after their phones or money have been stolen."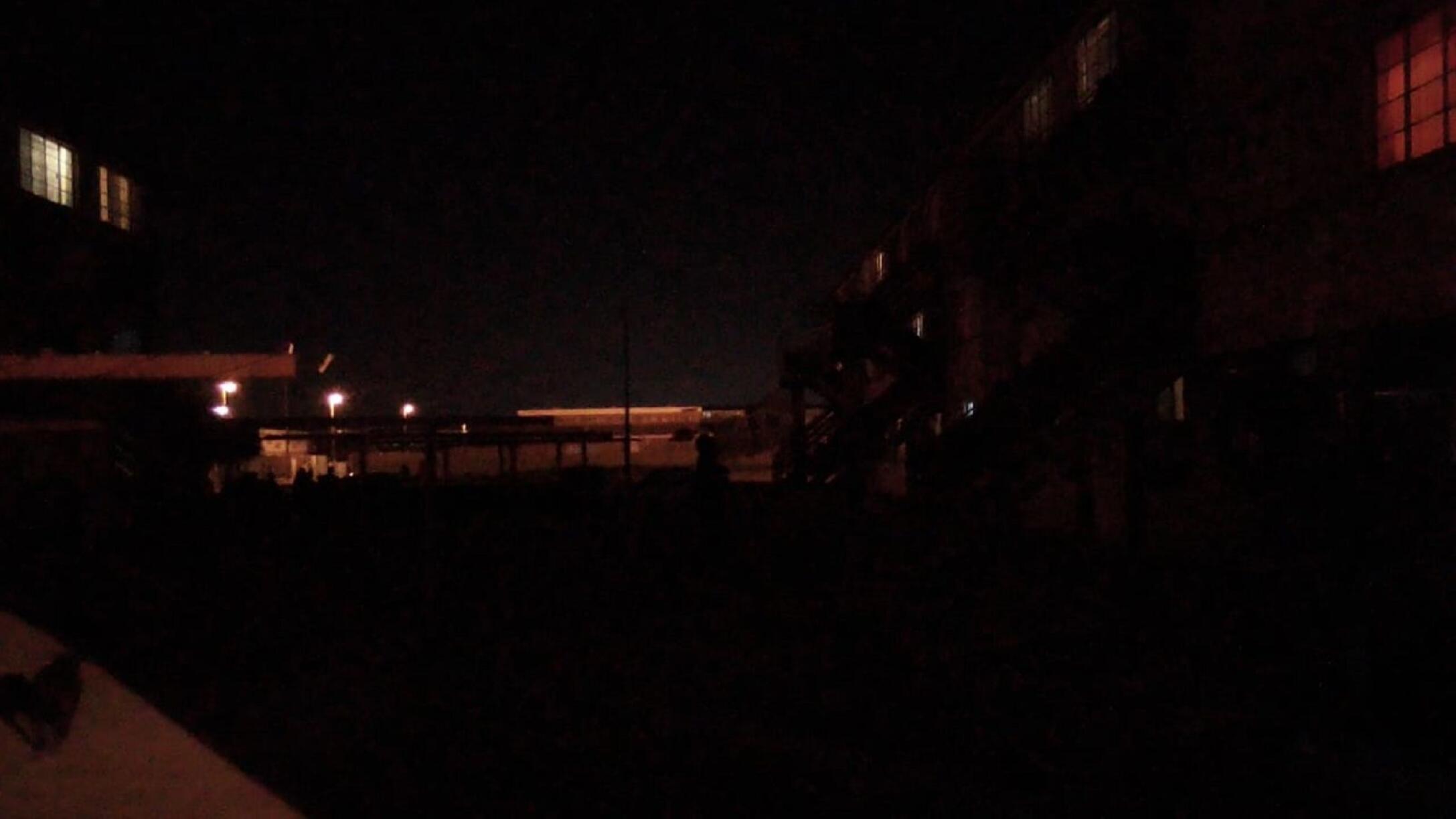 When asked if the City had received complaints about the broken lights, mayoral committee member for energy and climate change, Phindile Maxiti, said the City's Electricity Generation and Distribution department was aware of the ongoing street- and floodlight outages in Grindal Avenue and Fawley Court.
These, he said, had been caused by "regular vandalism and theft of electricity infrastructure".
"The City's electricity teams will repair the vandalised and stolen electricity infrastructure as soon as it is able to do so."
However, Mr Maxiti said, the electricity infrastructure in the area was vandalised regularly, and staff and service providers had to repeatedly repair the same infrastructure. "This is simply unsustainable, and we call on residents to assist the City by reporting suspicious activity to the City or to the South African Police Service (SAPS). The SAPS remains the lead authority in crime prevention."
When asked what measures had been put in place to stop the vandalism, Mr Maxiti said the City would look at all available options to protect its infrastructure from vandalism and theft, in the area and across the metro.
"The department continues to work through severe repair work backlogs, primarily due to the impact of the Covid-19 crisis and we are trying our best to work through it as soon as possible. We thank our residents for their patience while staff are carrying out repairs to street light infrastructure across the metro," said Mr Maxiti.
Commenting on crime-prevention measures in place in Lavender Hill, Greg Wagner, spokesperson for Executive Mayor, Dan Plato, said there was an active Walking Bus in Lavender Hill which regularly submitted operational reports, and patrolled around the hot spot areas in the peak hours, morning and evening, while schools were closed. "There is also a neighbourhood watch in Lavender Hill. However, it must be noted these are volunteer services and not a replacement for visible policing by SAPS," said Mr Wagner.
To report damage to municipal electrical infrastructure, send an SMS to 31220 or email power@capetown.gov.za