Community workers are desperately appealing for donations after families in Lavender Hill, Vrygrond and Overcome Heights lost their belongings in fires during the past week.
The latest fire broke out before midnight on Saturday in Overcome Heights.
Jermaine Carelse, spokesperson for City Fire and Rescue Service, said no injuries were reported and the cause of the fire is unknown.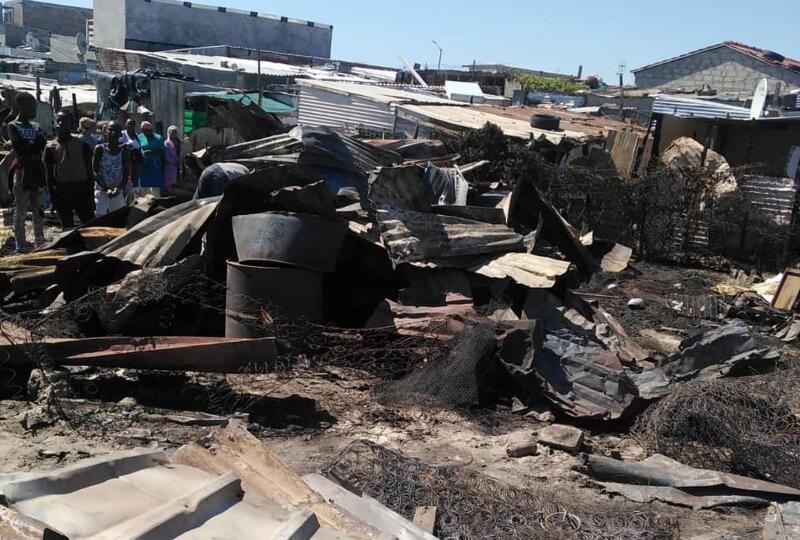 Unfortunately, Mr Carelse said a water tanker from Lakeside was damaged after a brick was thrown through the windscreen. "Firefighters were threatened at the scene by the community," said Mr Carelse.
Southern Mail reported on the first fire on Friday November 27 where one person died when several formal- and informal homes were destroyed in a fire in Seawinds, Lavender Hill.
Then on Monday November 30 another fire broke out after midnight in Apple Road, Vrygrond. One person died and several structures were destroyed.
Mr Carelse said 19 firefighters managed to contain and extinguish the blaze at 3.34am.
"Three formal dwellings and several informal structures were destroyed, leaving a number or residents homeless. During the search operations, the body of a man was discovered inside one of the informal structures," said Mr Carelse.
Mymoena Scholtz, founder of Where Rainbows Meet, a non-profit organisation in Vrygrond said, after the first two fires, she was overwhelmed by the generosity of the community of Muizenberg and surrounds who donated clothes, groceries and appliances to the affected families.
On December 3, Ms Scholtz and her team helped sort through piles of clothing to make it easier for the fire victims to find what they could use.
"It was sad to see all the people who were affected. What stood out was that their situation did not make them feel bitter. When they saw all the donations that were displayed for them, I could see the excitement to search for that particular dress, or jersey, etc. Some were really enjoying the shopping at the free retail store for fire victims or people affected by disaster," said Ms Scholtz.
Simone Smit, who was affected by the fire in Lavender Hill, said: "We have received quite a few donations, clothing, some bedding, and a bed. We were also given a fridge, couch and some shelves. They even blessed us with some groceries."
Ms Scholtz said although donations came pouring in, household items such as blankets and towels were still needed.
Call Kyle Cupido on 021 205 3496 or 063 628 5147 if you would like to help.