The family of a murdered Steenberg man are still searching for answers following a fatal morning shooting last week.
Residents of the quiet pocket of the community were left shocked when two men aged 23 and 28 were gunned down while children were on their way to school at about 8am on Wednesday June 8.
Provincial police spokesperson Sergeant Wesley Twigg said police found the victims Patrick May and Brian Fritz with gunshot wounds to their bodies just a few metres apart.
"According to reports, the victims were standing on the corner when they were approached by an unknown suspect who shot them. Both victims were declared deceased on the scene by medical personnel. The suspect fled the scene and is yet to be arrested."
The family of Brian said he was a known drug-user who often sat on the corner, where his body was found, asking for money from people but denied that he was a gangster.
On the scene his father, Johannes Fritz, watched forensic teams collect the bodies as police combed the area for evidence and implored anyone with information to come forward to help with the investigation. Mr Fritz, who lives around the corner from the crime scene, heard the gunshots but didn't think it was his son until someone came and gave him the news.
"My son was on drugs but he wasn't a gangster. We think he might have been targeted because he was seen with or talking to gangsters."
His sister Chantel Fritz confirmed that they suspect his association with gang friends might have led to his death. "Everyone in the community knows him and he was always asking for money but he wasn't involved in gangsterism."
She encouraged other young people to be careful and not to be associated with gangsters or gangsterism.
Brian sometimes volunteered at Youth Pet Care, a non-profit organisation where he helped bath and care for dogs. The organisation sent out a Facebook post saying he would be missed by humans and animals alike. "He was a hero and we share the family's pain because Brian was our family too."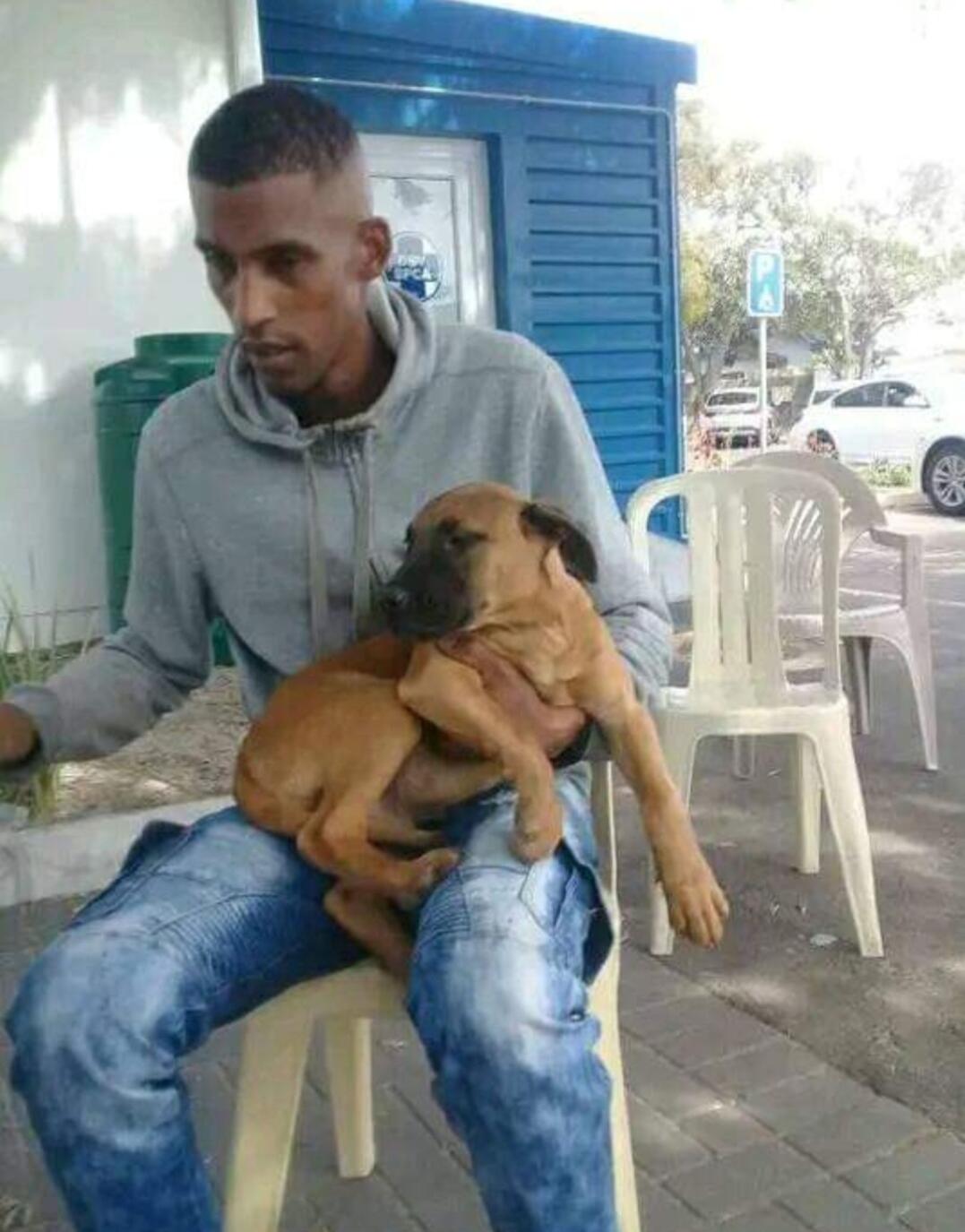 A person on the scene, who did not want to be identified, told the Southern Mail that the shooters didn't care that there were other people or children around. "Children were on their way to Floreat Primary and Steenberg High schools and other people were at the shop but they didn't care. They just shot innocent people.
"What if the children were caught in the crossfire?"
The incident occurred in front of the office of the area's ward councillor Marita Petersen who said it was concerning that the shooting happened that time of the morning and in an area that isn't usually plagued by shootings.
"It was just before 8am and children were still on route to schools when the gunmen started shooting. Kids were writing exams and there were many children in the area at the time so it was very shocking."
She said the community was traumatised by the shooting: "We very rarely have random shootings in this community, especially not in broad daylight when people are on their way to work and children on their way to school. It is very traumatising."
Ms Petersen said there is gang and drug activity in Steenberg but encouraged residents to speak up and report gang activity and to stop protecting gangsters.
"Silence is a means of protecting the perpetrator. Speak up and ask for help because there are organisations that can help break the cycle of drugs and gangsterism."
No arrests have yet been made for the shooting but anyone with information is requested to contact Steenberg police on 021 702 9000 or Crime Stop on 08600 10111.