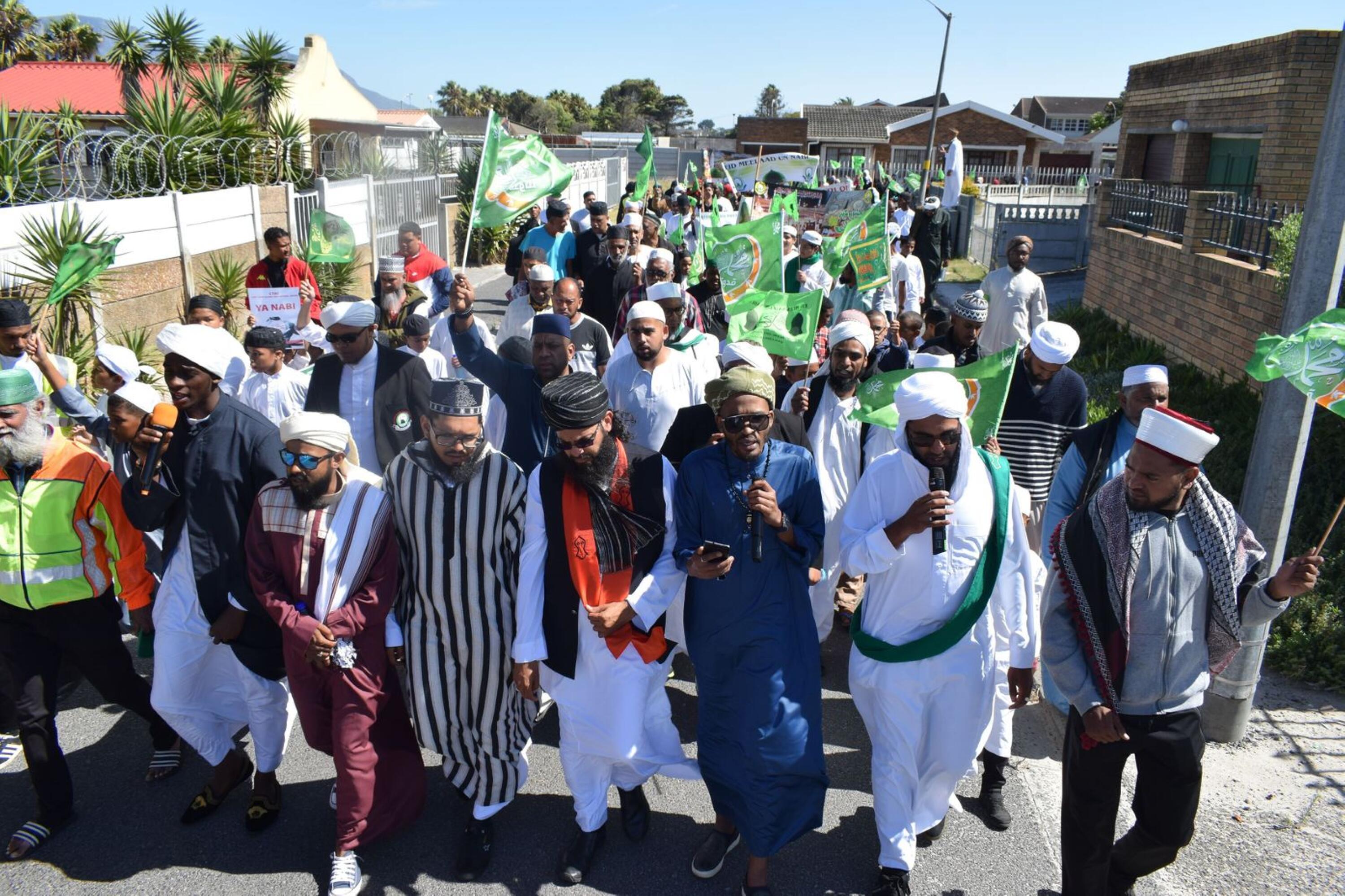 The Cape Town Islamic Educational Centre (CTIEC) organised an inspirational Moulood event in honour of Prophet Muhammed (Peace Be Upon Him), on Sunday January 29, in Eagle Park.
According to Yaseen Anthony, an independent correspondent at Hijazi Channel, the event was attended by "just over a thousand devotees from across the City of Cape Town, including national and international guests," which concluded with a lunch.
The proceedings of the event got under way with the street march in honour of Prophet Muhammad (PBUH) to mark the auspicious occasion of the birth of the Holy Prophet, said Mr Anthony.
"The second session began with the melodious recitation from the Holy Qur'an by educators of CTIEC, followed by a presentation of Naats (poetry) by local Naat reciters, including students of CTIEC, the guest Naat reciters were Hafez Noor Muhammed Khan Ziyaee of Johannesburg and Moulana Qasim Khothatso of Lesotho who mesmerised the audience with their melodious voices," said Mr Anthony.
Speeches were delivered by various Ulama with the keynote speech delivered by Mufti Sayed Haroon Al Azhari, head of the Cape Town Ulama Board.
Special guests included speakers from the Ashrafi Spiritual Order of India, led by Hazrat Pir Abdul Baqi Ashrafi, many local imams and sheikhs represented their respective organisations and participated in the event.