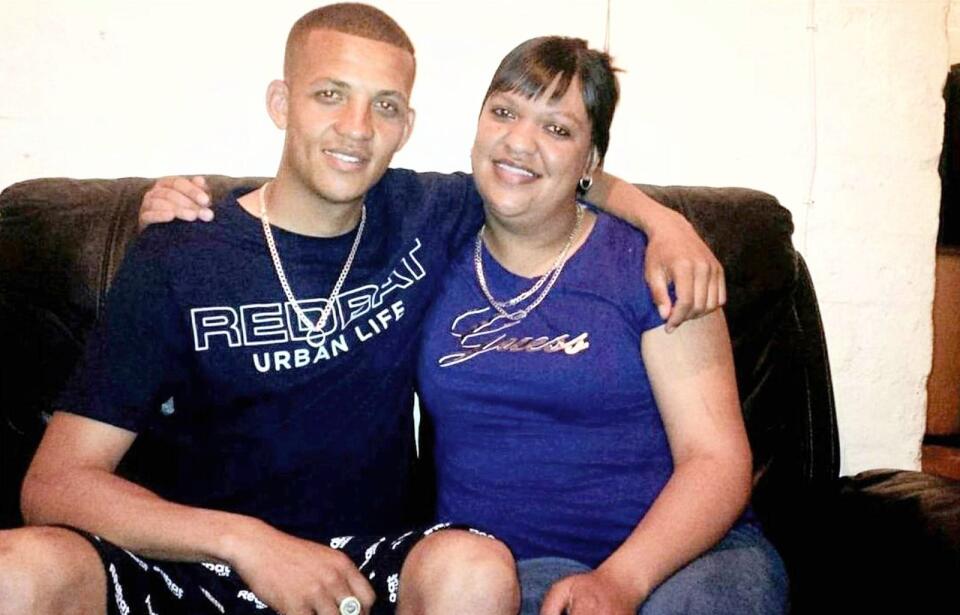 A group of friends in Parkwood is rallying together to raise funds for a young man who has been diagnosed with metastatic cancer.
Kyle Davids, 25, a professional soccer goal keeper for Ubuntu Cape Town Football Club was the sole breadwinner for his family
before he fell ill earlier this year.
Mother Lara "Lorna" Davids said her son had experienced back pains in December and went to the Retreat Day Hospital several
times where he had been given pain killers.
One day in January, the pain became so bad that he was screaming in agony and had to be taken to hospital by ambulance.
When he was discharged, said his mom, the pain continued and after repeated visits to the clinics and to doctors, he was told
there was a torn ligament in his back – which doctors believed was causing the pain.
But the pain continued and in April he was eventually referred to Victoria Hospital to see a specialist. Results of the tests conducted showed that Kyle had metastatic cancer – which means the cancer had spread to a different body part from where it started.
"We then accepted that he had cancer and went back to the specialist and asked what stage the cancer is. When they told us
stage 4, I saw Kyle's eye widen and we were both extremely emotional and it was such a huge shock because in January he was still up and running playing soccer," said Ms Davids.
She said since then Kyle's health had been deteriorating and at the moment he was very weak, couldn't eat and could not
stand or do much for himself. They were, however, "keeping the faith".
"We and so many other people are praying for Kyle that he will get better. He has a fighting spirit and he has a lot of faith," said
Ms Davids.
Zaheer Abrahams, who is part of the organising team for the fund-raiser, said the idea for the event came about when they realised the family's need.
"Kyle was the only breadwinner for his family. Since he fell ill it's
been a huge blow to his friends but mainly to his family and we wanted to lighten their load," he said
He said his friends and the soccer community had been trying to come up with ideas to raise the much needed funds but it has been difficult with the lockdown so the group decided to host a five-a-side soccer tournament.
Mr Abrahams knows Kyle through football and said he was a role model for children of Parkwood.
"He is a respectful humble guy and before he fell ill he was always helping out with the children and taking them under his wing, especially the ones who dreamed of becoming goalkeepers like him. We hope everyone who can will support," he said.
Ms Davids said fund-raiser would assist the family a lot.
"At the moment no one is working so any help would be appreciated and thank you for all those who have been supporting us," she said.
The five-a-side street tournament will take place at Parkwood Avenue parks on Saturday and Sunday September 18 and 19. Entry is R200 and there is prize money up for grabs to the winners. For more information contact Zaheer on 068 587 8432 or Davis on 063 840 6394.