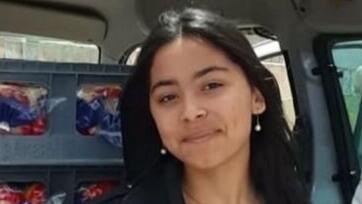 Pupils from Grassdale and South Peninsula high schools teamed up to help a non-profit organisation deliver 100 care packages to the elderly in Grassy Park, Pelican Park and Mitchell's Plain.
The packages were made up by Carers Unite, a Diep river non-profit founded by Nicole Roberts.
Three organisations – Timeless Care for Seniors, Abbeyfield Society and Seniors at the Jesus Connection Church – received the packages on Tuesday March 15.
The pupils got involved with Carers Unite last year after Grade 11 Grassdale High pupil Chelsea Bruyns, and her friend, Tagen May, a matric pupil from South Peninsula High, started the Dignity Pack Drive ("Thanks for helping seniors," Southern Mail, December 2021).
"Our schools raised funds to purchase packs of tea, milk, sugar and biscuits," said Chelsea, who is chairperson of Grassdale High's representative council of learners (RCL).
"We also asked pupils to bring in items. We wanted to do something different and show love to the seniors in need and to encourage youth to give back to our seniors. We also assisted them with packaging the gift bags and delivering them to the various seniors. We believe it is important to take time to show seniors that we value and appreciate them by giving them a little gift that will bring joy to their day."
Peter Hendricks, the teacher liaison officer of the RCL, said: "Chelsea has a passion to lead her team through many social responsibility initiatives in communities, especially the most vulnerable and needy. The newly elected RCL have embarked on new initiatives for this year and we look forward to supporting them throughout the year."
Zeid Baker, principal of South Peninsula High, said Taygen had asked the school to assist him in the fund-raising drive for the aged.
"Taygen addressed the student body at the assembly and set into motion a collection drive across all grades. This is purely a volunteer project. I wish to commend Taygen for going the extra mile and being an example to others his age."
Dawn Fish, spokesperson of Timeless Care for Seniors, said the seniors greatly appreciated the care packs.
"They are always in need of necessities, so, even a bar of soap or toothpaste is appreciated."
She commended the pupils for their efforts and said it was important for them to help the elderly who had done so much in society.
Visit www.carersunite.org for more information.