Valencia Holmes- Khumalo was studying journalism when she had a change of heart and decided to apply to join the navy. Twenty years later, she found herself among a group of long-serving naval officers who were honoured for their service at a ceremony addressed by Chief of the South African Navy Monde Lobese.
The event was held at Simon's Town naval base this week.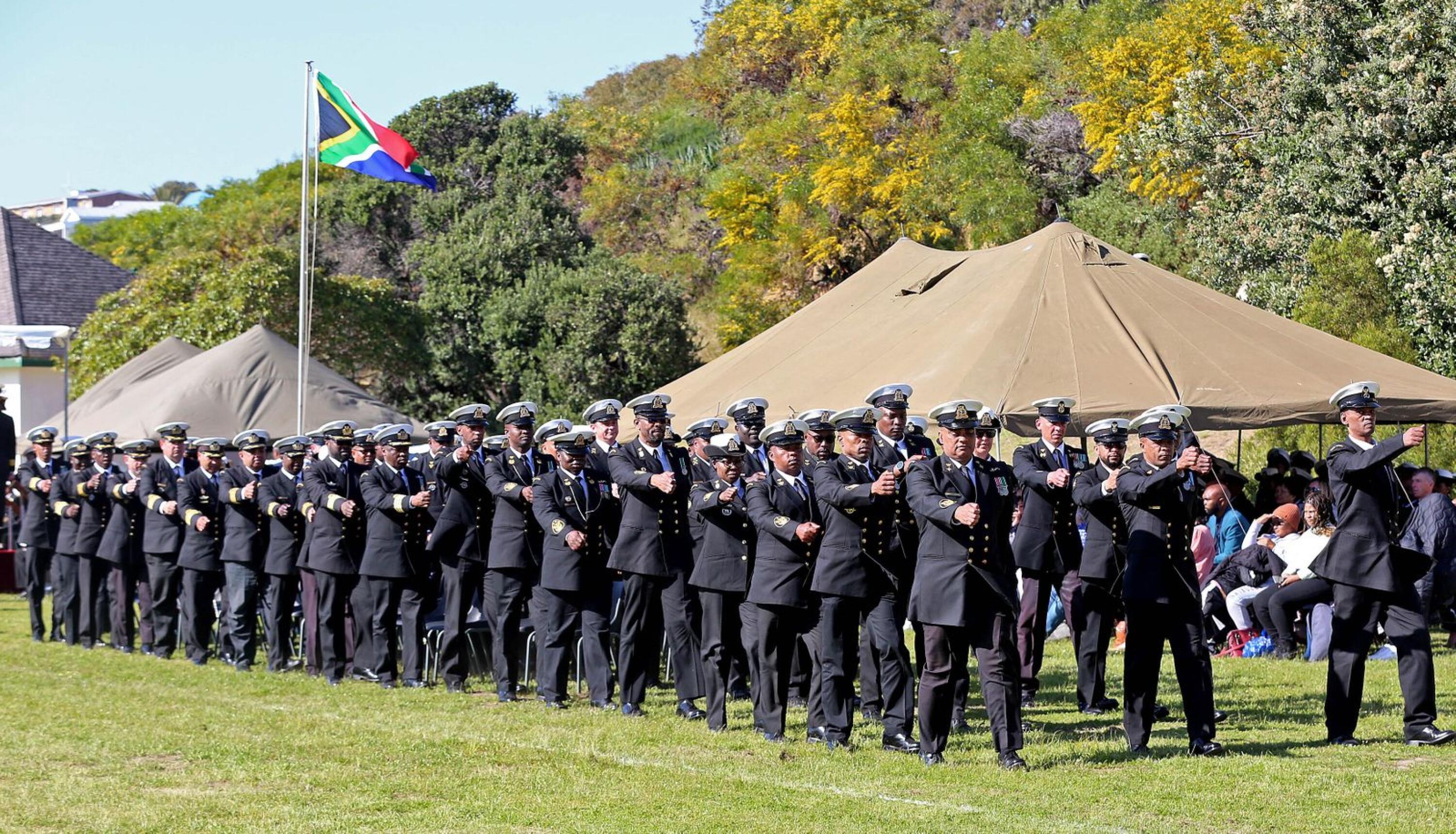 Chief Petty Officer Holmes Khumalo, who was born in Steenberg but now lives in Mitchell's Plain, said she had been studying for Journalism at Boston College but after only one year of study, joined the navy in 2000.
"I went with my friends to Wingfield military base, filled in a form and I was accepted. At that time I did not know what to expect, what inspired me was the uniform," said Chief Petty Officer Holmes-Khumalo, who works in the naval publications unit.
But it wasn't easy getting accepted into the navy, she said, noting that the basic training had been very difficult. "There was no distinguishing between males and females. (However) I enjoyed the challenge of being treated equally as our male colleagues. That helped me a lot and pushed me out of my comfort zone.
"The medal I received today means I have stayed the course, I have done my time as I have more than 20 years in the navy, and I am still happy to be here," she said.
"I am proud to receive this medal on Women's Month (and) would call on other ladies to join the navy. It's an experience of note. In every sphere of life there will be challenges, so just have determination and stick with it," she said.
Chief Petty Officer Holmes-Khumalo said she even met her husband in the navy, although he has since left the service.
In his address, Chief Lobose said many people find fulfilment in the navy because they have the opportunity to serve others.
"There are so many civilians who move from one job to the next. They do this because in many instances they only serve themselves. For us here in the South African National Defence Force we do not put ourselves first, no we put the needs of the organisation and our duty to the country first and foremost. That is what makes us different, and that is what we honour here today," said Chief Lobose.