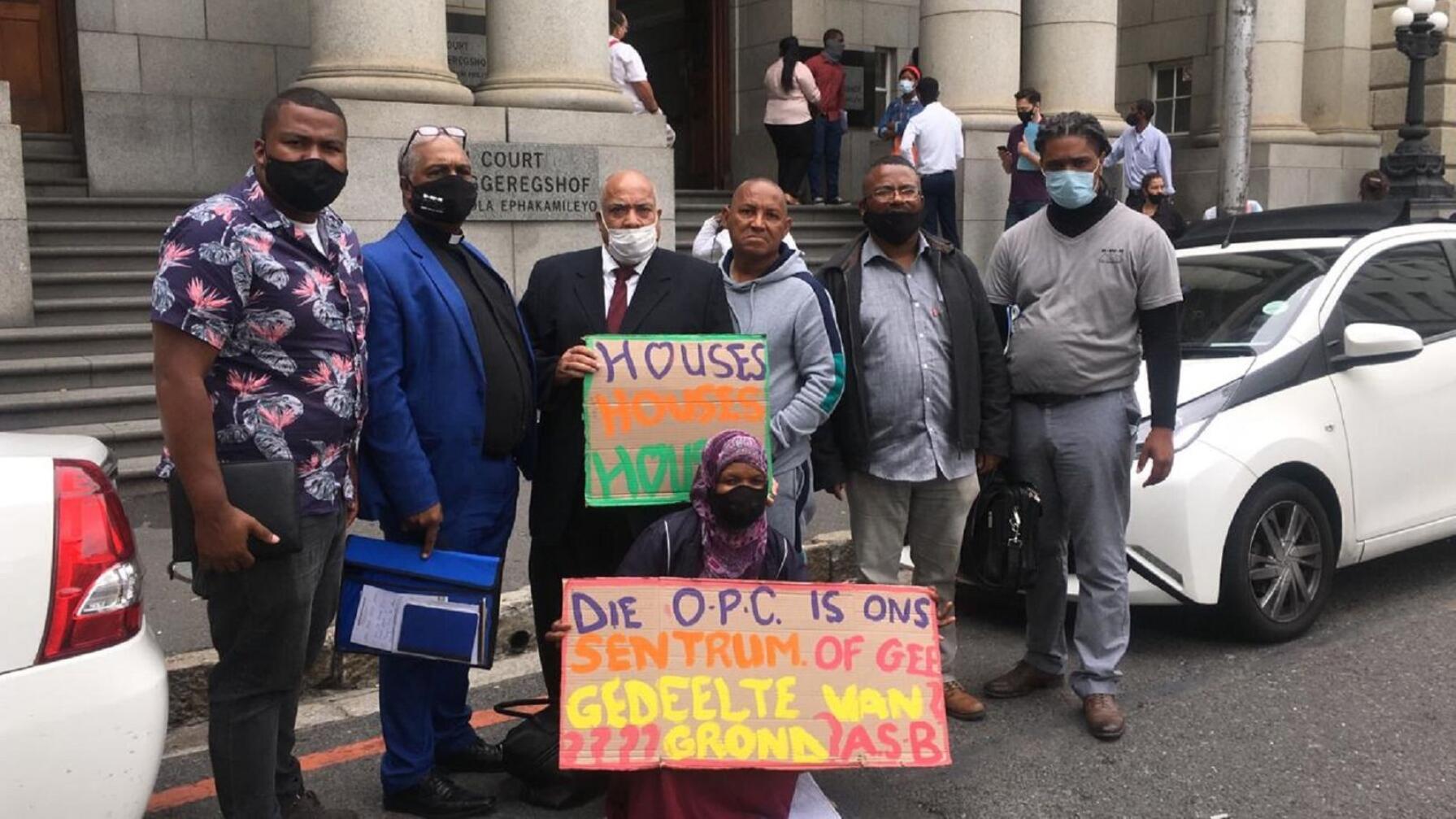 Ottery organisations raised their placards in protest, at the Western Cape High Court on Friday March 26, after they had received eviction letters earlier this month, to vacate the premises from which they have been serving the community.
The Ottery People's Centre (OPC) and its tenants feared displacement after they were notified by letter to vacate the classrooms at the building which previously housed Al-Azhar Primary School and the old Lotus High School in Hector Road, Ottery.
Legal adviser Abe Braaf said the 14 tenants, who had received eviction letters, needed more time to find alternative accommodation.
"The matter was postponed until April 29. We were delighted because it has given us time to send our letter to Western Cape MEC Bongikosi Madikazela of the Department of Transport and Public Works, and to appeal to National Minister of Department of Transport and Public Works, Patricia De Lile as from Monday (March 29).
Mr Braaf added that the postponement of the court date "gives me time to meet with the City of Cape Town about the housing needs of the 10 residents who during Covid moved into the property on their own accord as they could not pay the high rentals in the community".
Christo Williams, project manager of OWN, said they are taking "a no nonsense approach, because what we do is not for us, but for our children, the elderly and the disadvantaged".
"On behalf of them we will not leave any stone unturned. We will do whatever we can to protect our youth and our future. If we are not included in the development plans of the Department of Transport and Public Works, we will not shut down as we will defend our community with everything that we have, (to continue serving them)," said Mr Williams.