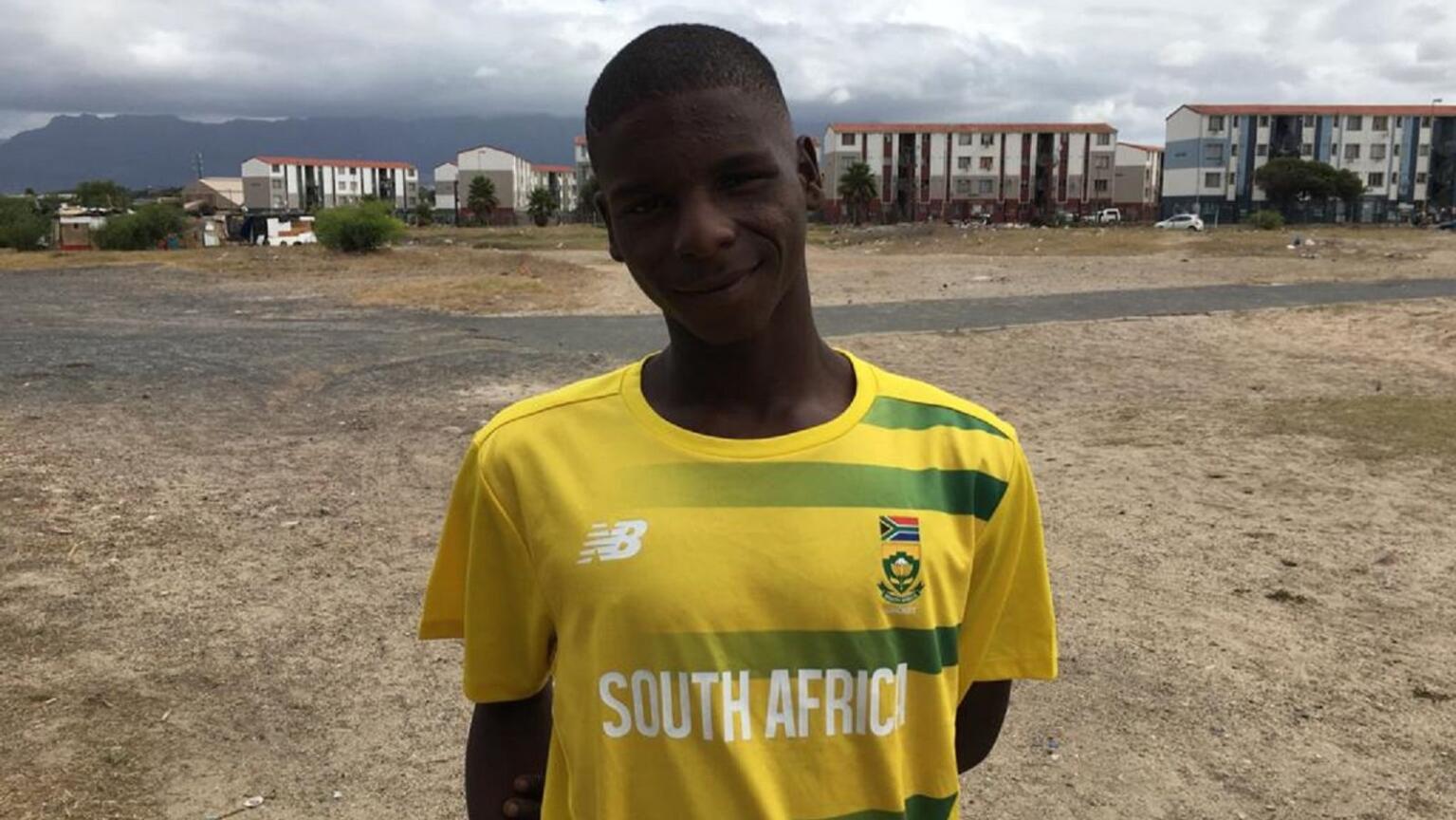 Ottery resident Mervin Welcome, 19, knew he wanted a better life the moment he engaged in a game of soccer in a courtyard, last year.
Mr Welcome, a school dropout, lives with his uncle at the Ottery flats, which are synonymous with gang violence. And while it was not easy, he said, he managed to pull himself away from social ills and started playing soccer.
Kurt Adams, operational director of the Ottery Welfare Network (OWN), said they were trying to make a difference in a community faced with crime and violence.
He explained that OWN involved children in sport to divert them from getting involved in crime. "Many children grow up without a father and poverty is rife. We try to offer them other skills including music, photojournalism, mechanics, spray painting etc."
Mr Welcome said he was grateful for the contribution OWN had made to his life.
"We also learn life skills. OWN made me who I am today. I am a better person today and I am keeping myself up with the good stuff. I help my nephews with homework. I go to the shop for the old people. I go to church every Sunday with them (OWN) and they are like family," said Mr Welcome.
And he advised young people not to choose gangsterism because "that will not benefit them – robbing and killing people".
Mr Welcome said he trained with the OWN soccer club every day.
Christo Williams, project manager of OWN said their soccer club was part of the Hotspot League, at Oasis Sport, in Schaapkraal. "We play every Monday and Thursday. And within the league there are many opportunities for them. The soccer training is designed so that life lessons can be taught through the process," he said.
"We are part of a pool of other teams outside the area such as Parkwood and Lotus River who take part in the five-a-side league.
"The players may even have a chance to be selected in the Homeless World Cup."
Mr Adams said there were also other opportunities for the children, such as excursions to Kirstenbosch Botanical Gardens and other outdoor activities. "Some kids never see the other side of Cape Town," he noted.
"We wrote a story in one of our newsletters about a 101-year-old woman who said she has never been outside of Ottery."
Mr Adams said OWN is self-funded and that members host fund-raisers such as raffles with shopping vouchers as prizes and Zumba sessions every Monday. They also ran feeding initiatives during lockdown.
If anyone wants to volunteer or donate food ingredients or offer their skills, contact operations officer Aleshia, operations officer on 084 361 8019 or visit the Ottery Welfare Network Facebook page. They are also on Instagram and you can send an email to otterywelfarenetwork@gmail.com