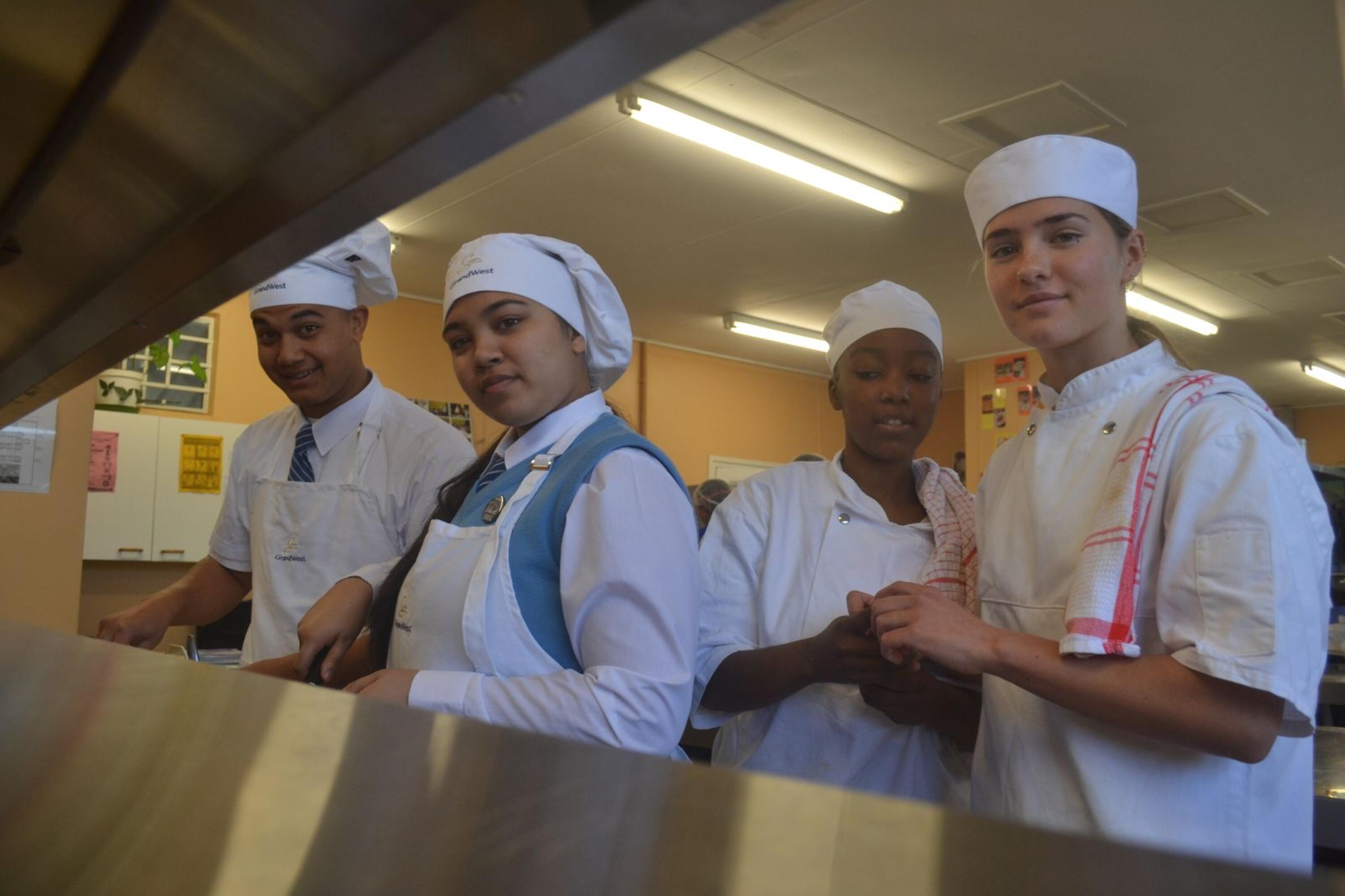 Grade 11 pupils from various schools piped and whisked to see who could make the best croquembouche, or profiteroles, and to show off their culinary skills this past weekend.
The consumer and hospitality pupils from across the metro south school district pulled out all the stops at the annual competition hosted by the Western Cape Education Department's (WCED) southern district. Coming back from an hiatus because of the pandemic organiser Melvina September highlighted the importance of the event to show that consumer and hospitality studies are as important as maths and science and will help the country's currently struggling economy and industry.
The groups of pairs from 18 schools put in months of work to take part in the competition held at Grassdale High School in Grassy Park on Saturday July 30. There were demonstrations, exhibitions, entrepreneur talks, vendors and other fun activities for guests to take part in.
First prize went to pairs from Fish Hoek, Fairmount and Glendale high schools, second prize was won by pairs from Ocean View, Bergvliet and South Peninsula and third prize went to two pairs from South Peninsula and Intsebenzeswano High School.