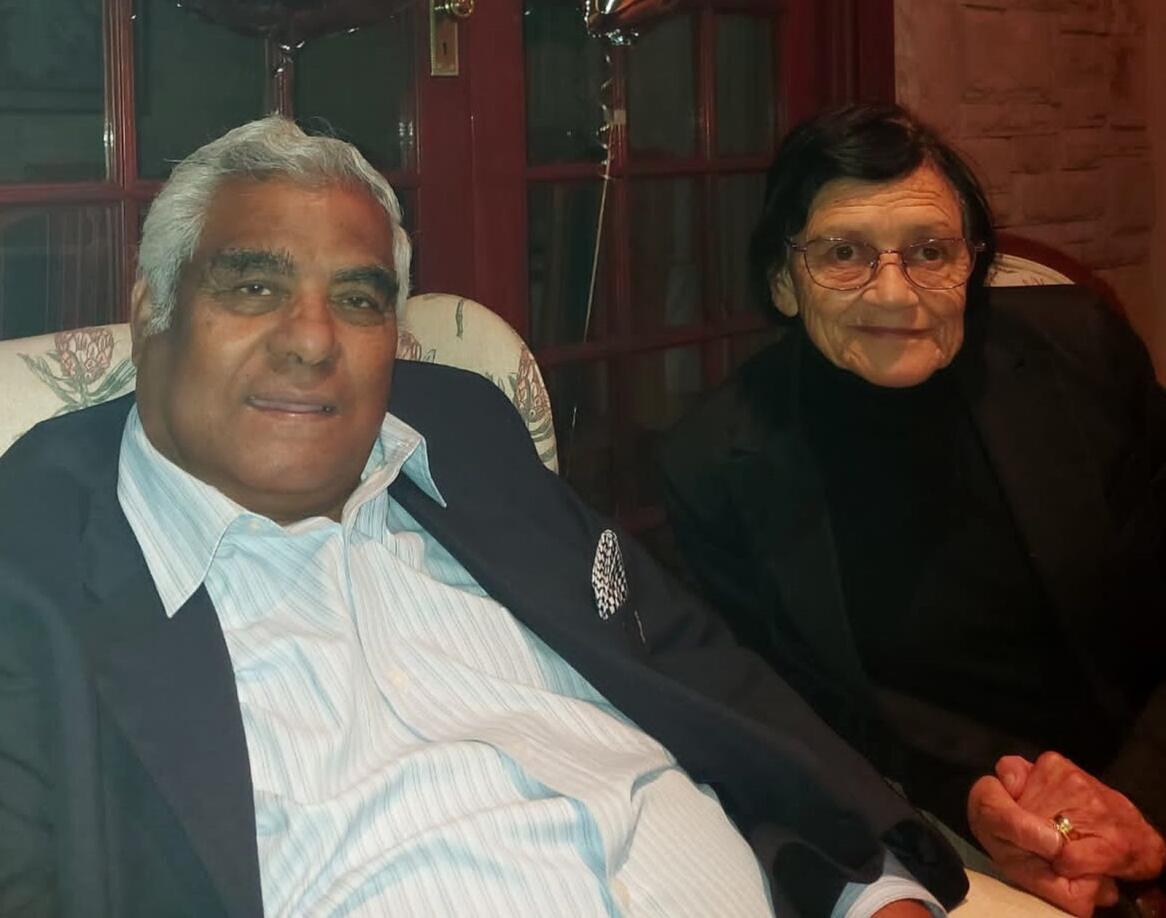 A Retreat couple who celebrated their 57th wedding anniversary last week said honesty and compassion are at the heart of a long lasting marriage.
Vera, 78, and Douglas, 77, Weaver said their vows to each other on July 8 1964 at the NG church in Tokai – where the Pick n Pay shopping centre currently is – cementing the relationship that started at the church when they were both Sunday school teachers.
It was when they were preparing baskets for one of the church's annual bazaars where they locked eyes and fell in love.
"Vera looked into my eyes and I knew we were compatible the minute we started making small talk. They then got to know each other better outside of the church environment.
They got married on July 8 because Ms Weaver's parents and her brother and sister-in-law got married on the same date. She believes their marriage has been blessed because of this.
Mr Weaver said back in the day young couples didn't date for long before tying the knot. "We knew what we wanted and got married not long after we started dating.
Although the duo couldn't celebrate the special milestone as they would have wished on Thursday July 8 because of Covid-19 restrictions, they stayed indoors and sat at the fireplace, watching TV over a cup of tea and slice of chocolate cake.
The couple believe their dates have kept the spark alive over the years.
"Before the lockdown we went on dates and on day trips to enjoy each other's company outside of the house. We'd go for tea and cake and also have cake and tea every fortnight Sunday – That is a tradition in our house."
It is very important that couples still go on dates no matter how long they've been together, said Mr Weaver.
Ms Weaver said their relationship had its ups and downs: "Just like any relationship, there were issues but we worked through them because we knew we were meant to be together," she said.
Mr Weaver was a warrant officer in the South African Navy and worked away at sea for months on end, which made things a bit difficult for Ms Weaver who had to raise two children while he was away working.
"She was on her own and caring for the children. She is such a good mother and had to do it alone for the times I couldn't be here. I was so proud of her for doing what she had to do for our little family. Also, a way to a man's heart is definitely through good food and a clean home, which my wife excels at."
In 1994 he retired at the age of 48 to spend more time with his wife and children.
Ms Weaver said her husband is the definition of what a true husband is because of the love he has for his family.
She also said her secret to a long lasting marriage is communication: "We get angry with each other sometimes but we always talk things over. My advice to other couples is to not make a big issue out of the little things and to speak to each other when they have any issues.
Mr Weaver also advised young couples not to allow family or friends to get involved in their relationship. "They must just ignore outside interference and concentrate on their relationship."
Ms Weaver agreed and advised them to concentrate on the good things they first saw in each other and to have 'uithouvermoë' (endurance). "Tolerate your partner's faults and flaws and work through them, together."
The couple had a daughter, Leona, and a son Leon, who died earlier this year on Saturday January 9. They also have four grandchildren.
They hope to go back on their day dates when Covid-19 numbers have decreased and it's a bit more safe to go out.
"At the moment we only go out once a week to get groceries and the rest of the time we stay safely in the house," said Mr Weaver. "We will celebrate properly when it is safe to do so".