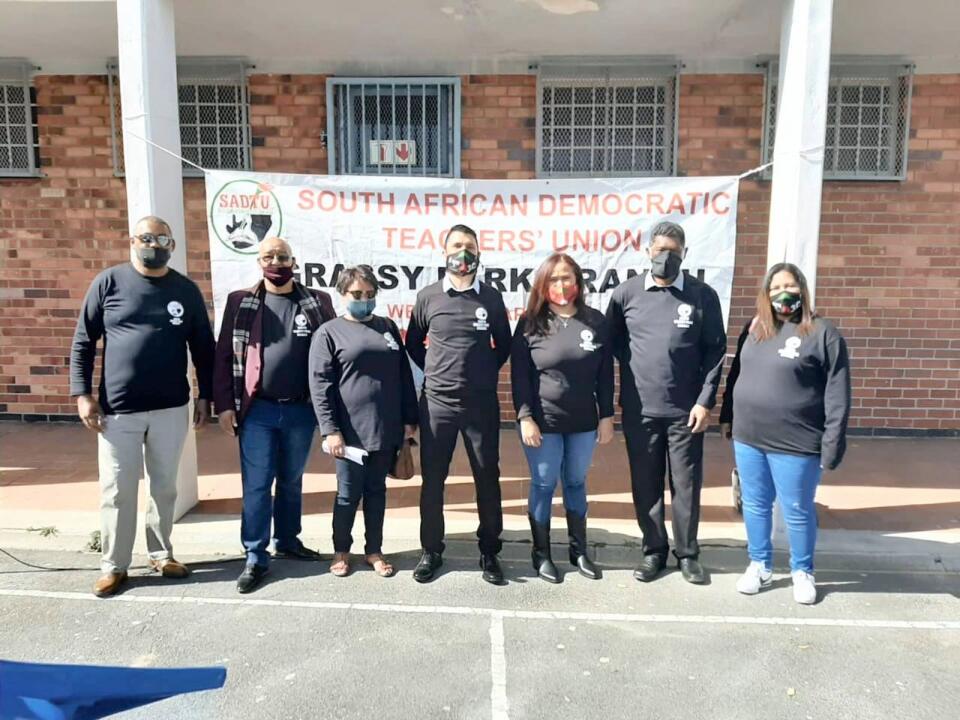 The South African Democratic Teachers Union (SADTU) Grassy Park branch hosted a celebration in memory of the late Advocate Hishaam Mohamed, 40 days after he died, at his alma mater, Perivale Primary School, in Lotus River, on Saturday October 10.
Mr Mohamed was a member of parliament who worked tirelessly in many communities, especially Lotus River, Grassy Park and Phumlani Village.
His sudden death from a heart attack at the age of 55 on Monday August 24 affected many people.
Mr Mohamed had been doing community work right up until his untimely death.
Sadtu branch chairperson Ruwaida de Waal said the organisation not only wanted to remember Mr Mohamed, it, along with his family, wanted to keep his legacy alive.
"He was very passionate about the education of youth, as well as being a pioneer for women's rights. We want to continue his work," she said.
During lockdown, Mr Mohamed was busy with a sanitary pad drive for girls at schools and started a programme that offered women access to legal advice.
Ms De Waal said the Southern Suburbs Legal Advice Centre (SSLAC), in Grassy Park, which was founded by Mr Mohamed, was still operating.
Mr Mohamed grew up in Lotus River, and Ms De Waal said he had never forgotten his community.
"We could always ask Hishaam for advice."
She said she would never forget how he had helped her in her career.
At the event, tributes were shared by many speakers and everyone received a T-shirt with Mr Mohamed's face and a message printed on it.
"We also had one T-shirt framed and handed it over to the family.
The idea was to hang it at Perivale Primary when it's done, in memory of Hishaam," said Ms De Waal.
Zaahier Jacobs, principal of Perivale Primary, which is in the process of being rebuilt, said Mr Mohamed had helped their school many times and they were in the process of submitting a proposal to name the new hall after him.