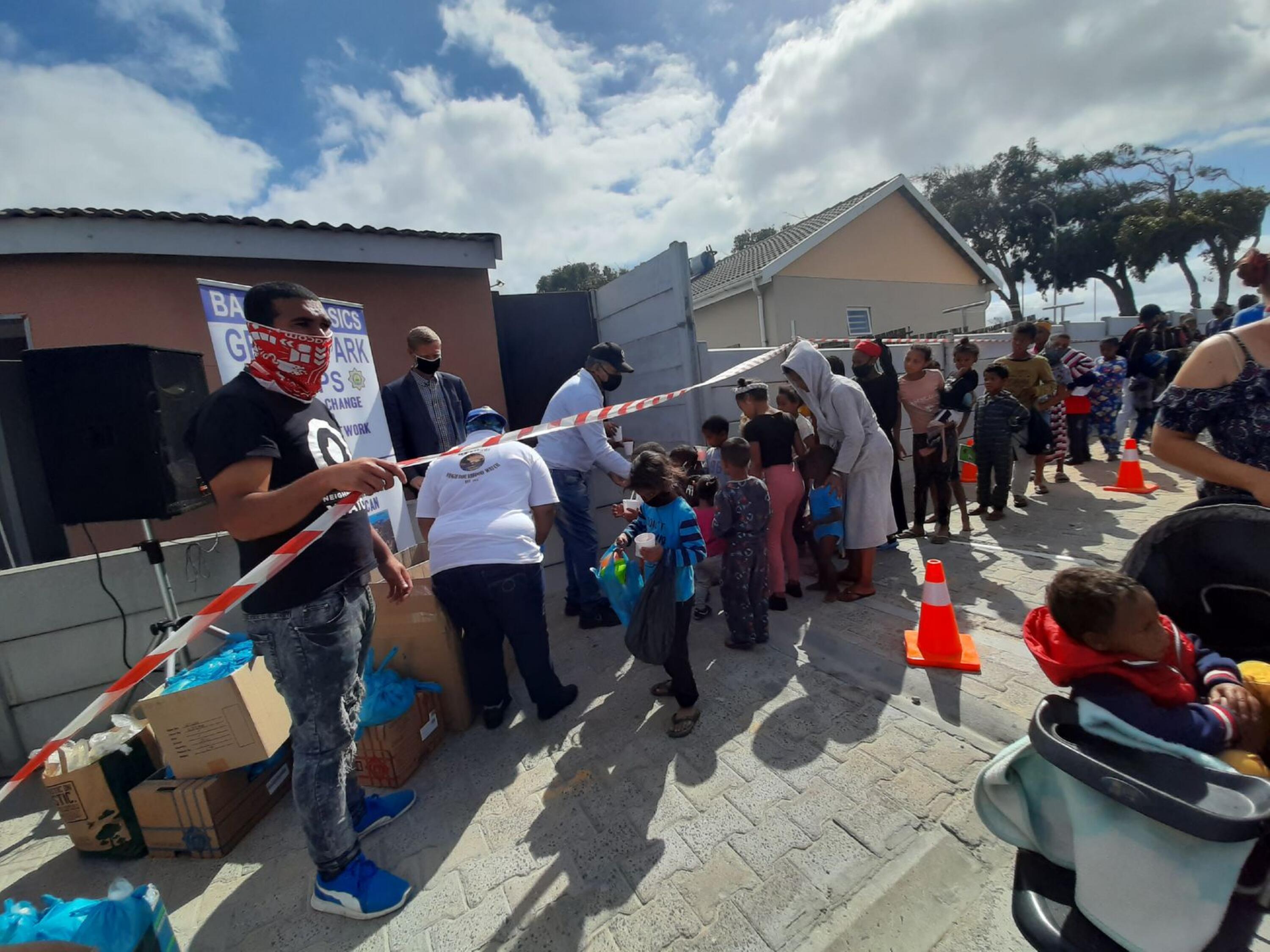 The New Horizon Neighbourhood Watch hosted its second annual safety programme called IINDA (I'm in danger), at their soup kitchen, in New Horizon, on Heritage Day, Friday September 24.
The watch also fed 600 people breakfast from 7.30am until 9am, followed by party packets, cookies, a hearty meal, doughnuts, bread and milk and toys for the children.
Treasurer Saadiqah Ganief said the campaign was aimed at curbing crime and building bridges between people with disabilities.
"The campaign was implemented as an innovative way to reduce crime within the New Horizon, Pelican Park community," she said, adding that people are encouraged to shout the acronym IINDA if they were in danger.
"If someone is following you, shout IINDA for someone to come out. When residents are commuting to work in the early hours of the morning they are prone to robbery and they can scream IINDA. When you are unable to speak because your attacker is in close proximity, you can signal HELP in Sign Language."
The IINDA campaign is also aimed at including people with speech or hearing impediments.
"The reason why we chose to do this campaign is to create inclusivity awareness and promote equal safety campaigns for all. Heritage Day is about recognising your identity; your cultural background and what makes you unique. IINDA is a symbol of owning who you are," said Ms Ganief.