Zelda Manuel, founder of Moving Forward Youth and Women, Parkwood
Our prayer walk to pray for changes in our communities to stop the gang violence, drugs, and guns that kill our children, on Sunday May 1, was fruitful,
Other community leaders who joined the prayer walk were Maudie Petersen from Embrace Seniors and Sandra Phillips from Caring and Sharing women.
Although we were just a few women, I trust more women will join us as we plan to do this prayer walk every month.
I appeal to all mothers, if your child is a gangster and brings drugs and guns into your houses, expose them to the police and demand respect from their children.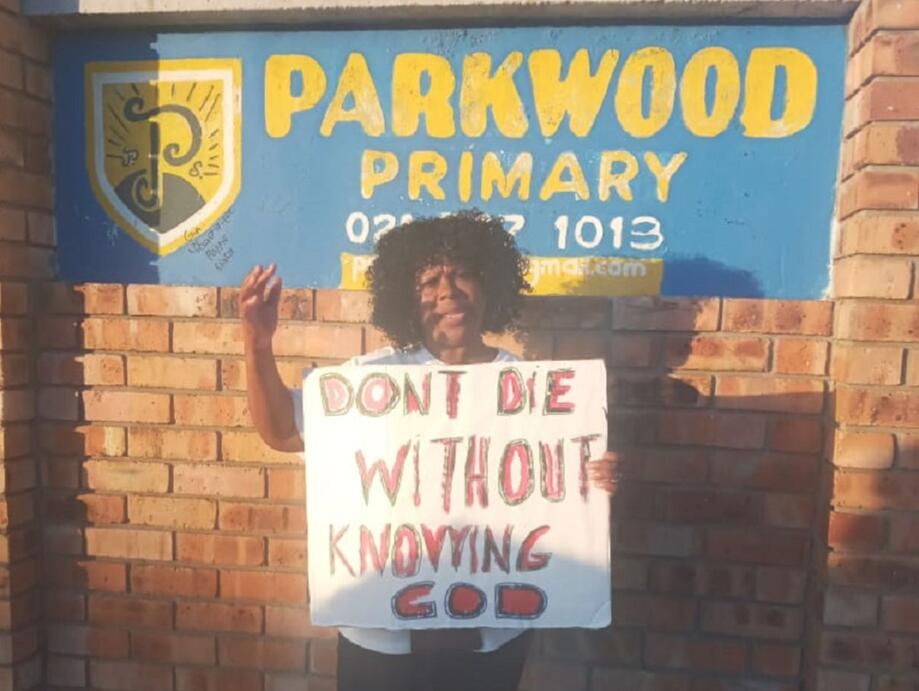 Mothers must also know that the police, magistrates and social workers can't change their children; it starts at home.
I had a vision that I must walk for mothers who lost their children in gang violence.
The aim of the walk was to create awareness of the gang violence that is killing our children – the future doctors, nurses, teachers, social workers, magistrates and police men and women.
All mothers would like their children to finish school and become ambitious but they die so young.
We feel the pain and hurt that mothers go through. We empathise with them. We want drugs, guns and gangsterism out of our communities.
We want our children to feel free to walk or play outside.
We also pray for the government to set up more police visibility in our communities. I know the police try everything in their power to stop the killings, guns and drug dealings to stop in our communities.
Police arrest criminals, but the magistrates have the last say. The police can't do it alone. We as the community must take back our communities and pray for restoration but not by might and not by power, but by God spirit.
We also pray and think about other communities such as Lavender Hill, Ottery, Hanover Park, Manenberg and Bonteheuwel.