Lack of regular schools' league affecting performance on and off the pitch, says coach
MARK WARD AND FUAD ESACK
A lack of game time, training and playing together as a unit, saw Mondale struggle to overcome a determined Bergvliet 3-1 in their under-19 boys' Kay Motsepe Cape regional finals, at the Elsbury Park sports ground, in Matroosfontein, last Friday.
Mondale had to dig deep to secure their place in the Western Cape play-offs of the lucrative schools' competition and will now join their counterparts from Eden, Central-Karoo, Cape Winelands, Overberg and West Coast districts in the play-off, which is scheduled to be held in Saldanha Bay at the end of the month.
En route to last Friday's finals, Mondale won all their matches without conceding a single goal in six matches, beating all of their rivals, including defending champions Portland High, 2-0, to set up their clash against Bergvliet.
However, coach Valhatiem "Val" Raynard's side can consider themselves lucky going into the break with the score goalless as Bergvliet had complete control up until that point.
"We knew coming into Friday's match that Bergvliet was a very strong team team with a very strong set-up. We just had to counter what they had," Raynard said. "I instructed boys to just stay calm and to break up their play as much as possible."
The players, it seems, paid heed to the coach's advice as a revitalised Mondale bounced back in the second half, thanks to a goal by Matthew du Plessis and a brace by Siviwe Nkwahli.
Bergvliet's Gianni Almano pulled one back to make the score 2-1, but Nkwahli's second strike sealed the deal for Mondale.
There is no doubt that the demise of the Mitchell's Plain (Mr Price) high schools soccer league has had a detrimental effect on school boy footy in Mitchell's Plain.
Over the years, Mondale had impressed in both the Kay Motsepe Cup and the schools' league.
Raynard had a few choice words at half-time, reminding his players that they had a legacy to live up to, having won this competition four times previously and going on to represent the Western Cape at the national finals on two occasions, going down to SuperSport Academy in the semi-finals and finishing third in 2013.
However, the Mondale mentor was first to admit that reaching the heights of their former glory years was a tall order, mainly due to the lack of regular competition.
"The first time this team got together was when we prepared for this competition," says Raynard. "We didn't play any kind of football or even train together before this tournament, and that is what makes this achievement so special.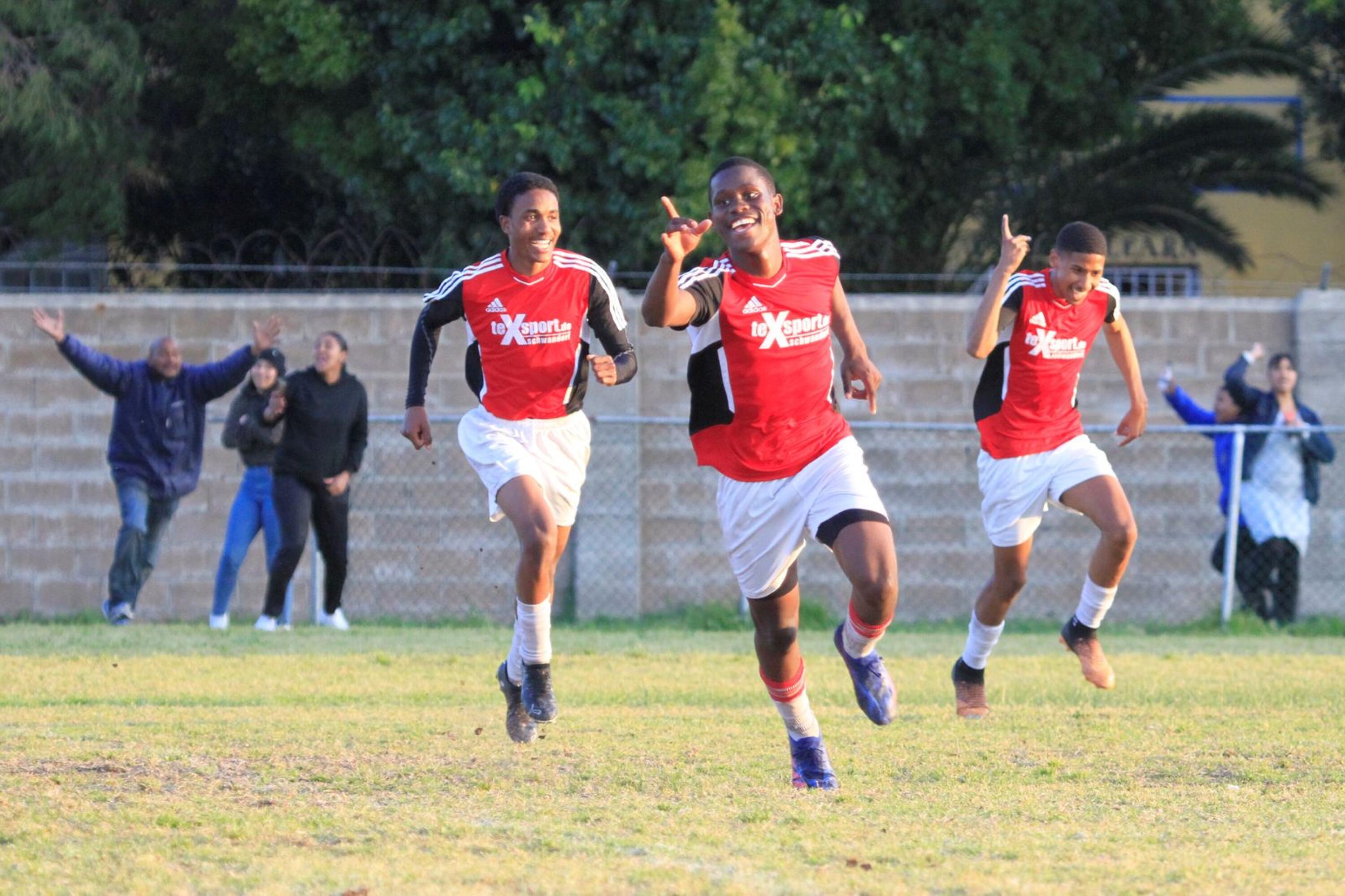 "On top of that, we only conceded one goal in the entire competition. That's as a great an achievement as winning the tournament," he said
"In the past we had regular competition when the Mr Price Schools League was up and running. While I don't wish to enter into the fray of what has transpired with the scrapping of the league, one just needs to ask what league or competition has been put in its place," he said.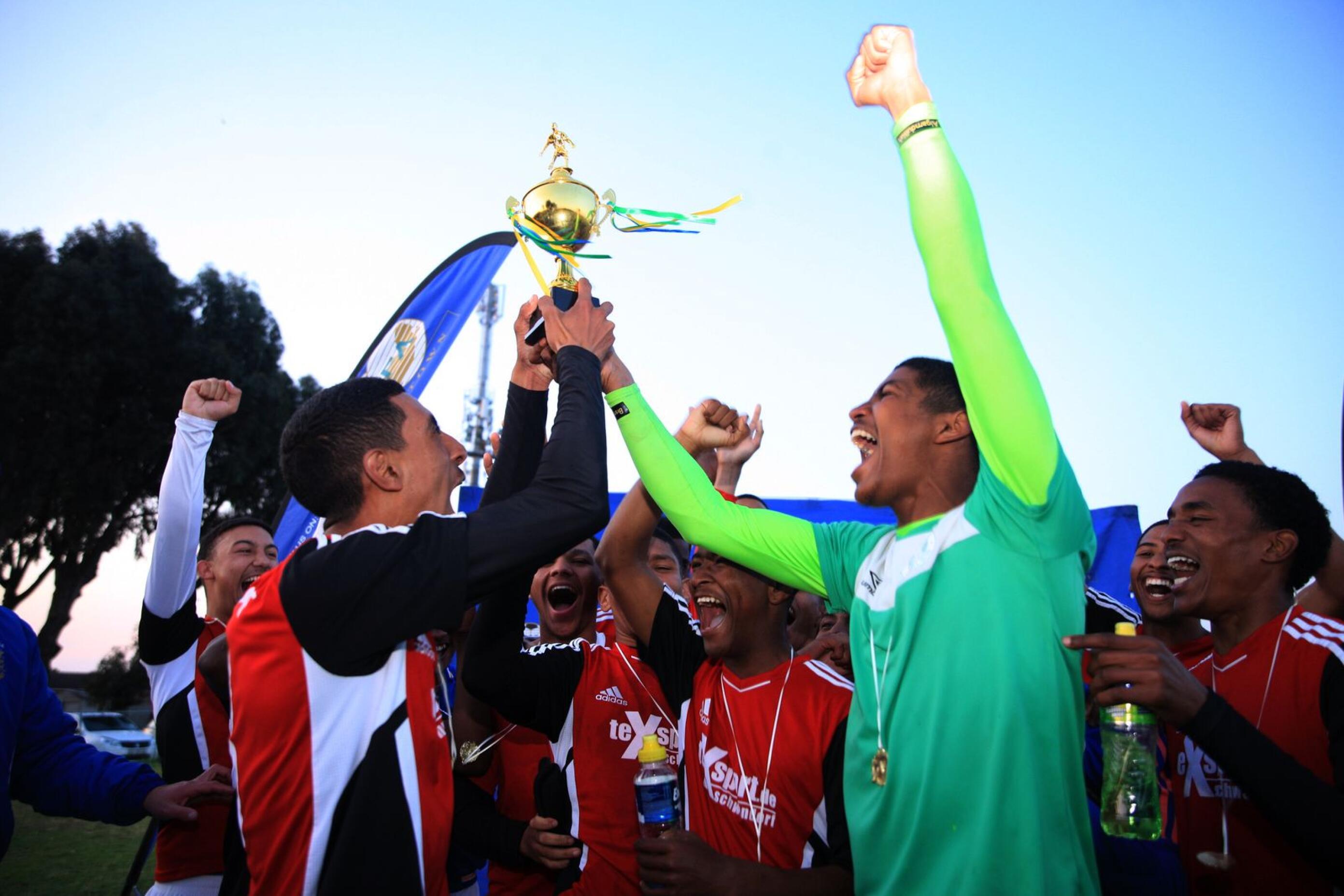 "The truth of the matter is straightforward. The boys have found alternatives to do on a Saturday morning. We as educators used the schools' league as a way of further installing pride in our learners to represent the school.
"But for now, we are relishing in the moment and with this victory as motivation I'm sure we will do well in the Western Cape play-offs," he said.