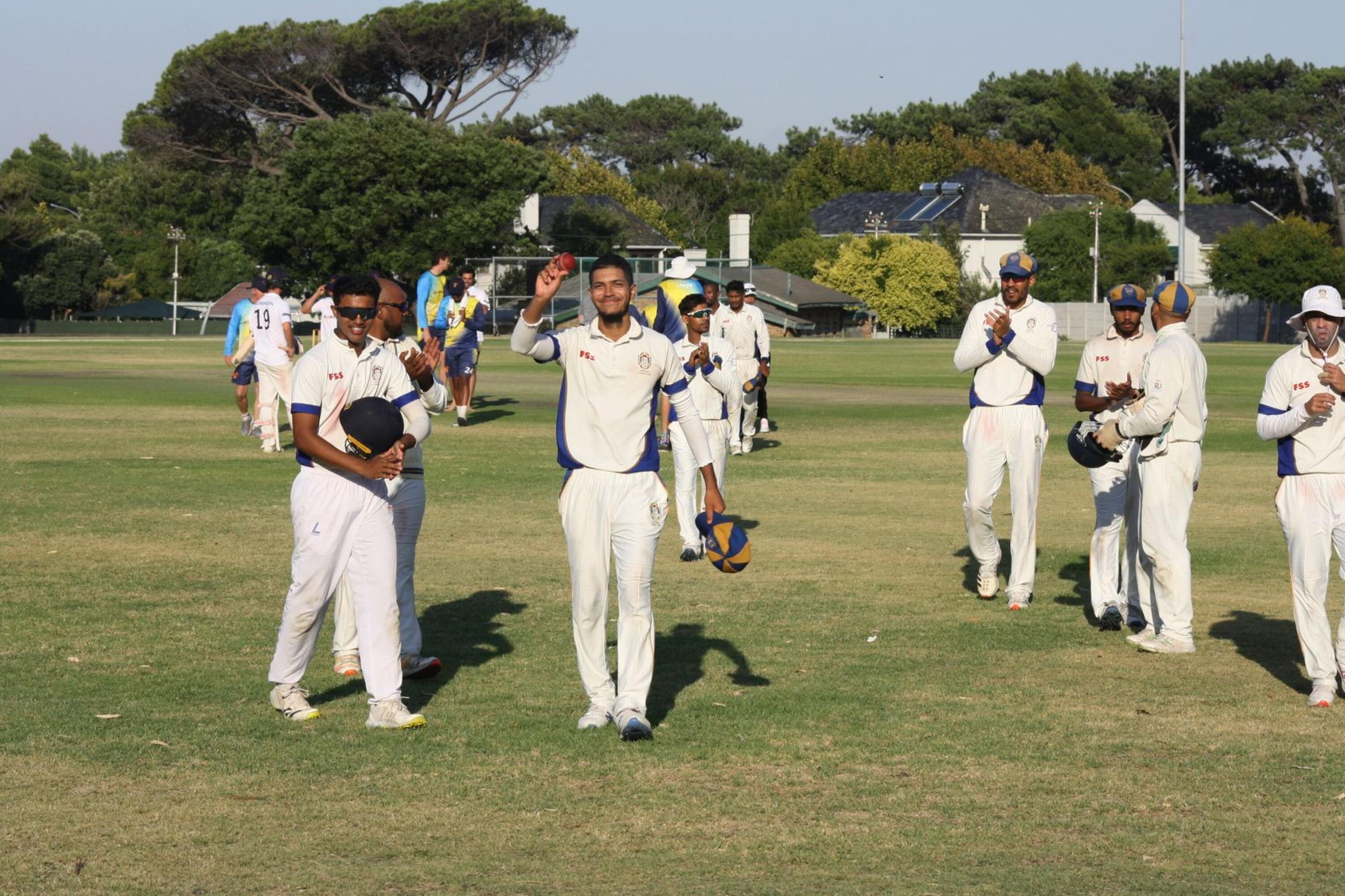 There are big shoes to fill for a young Ottoman Cricket Club side as they look to register a third win in their Western Province Cricket Association Premier League one-day campaign.
The Athlone-based side made a reshuffle to their team this season and introduced five 19-year-old players to the first team squad.
Adjusting has been a learning curve for head coach and player, Taariq Behardien's side, as he remains confident they will survive the relegation zone with 11 games left in the season.
Over the weekend, Ottoman started off well against Kraaifontein. They won the toss and elected to bat first on a pitch that looked rather promising for a big score, in Kraaifontein.
Behardien, who scored 23 off 26 balls, said they were 43/0 in the ninth over and two overs later they found themselves in trouble after losing five wickets for only eight runs (51/5).
Behardien said they needed someone to play a less risky cricket game in order to salvage the score. They managed to bat 35 overs and scored 138 runs in the process.
Kraaifontein's opening batsman, Wade Cupido, on the other hand, remained undefeated with the bat following his 62 runs off 109 balls. They needed a good start; Garth Madden (26 runs), Darryl Losper (38 runs) and Ashley Cupido played the supportive role Kraaifontein needed to reach 140/2.
The match ball went to Kraaifontein's Ishmail September following his six-wicket-haul (6/26).
Ottoman's best batting came during the eighth-wicket partnership between Mujahid Isaacs (34) and Imtiaz Salie (28). Their best bowling figures were by Mogamad Taahir Fredericks following his two wickets, 17 runs and three maidens in nine overs. Fredericks recorded 1.9 runs per over.
Coach Behardien said the pitch started off slow and as the day progressed it became excellent for batting.
"We made it difficult for us on a pitch that was getting better. We find ourselves at the bottom of the log. We are about five points in difference with the bottom four teams," he said.
Behardien remains hopeful that this week's preparation will play a role in their goal of winning six of the 11 remaining matches in the league.
As daunting as the task may seem, the Ottoman side looks to cause an upset when they host fifth-placed, Green Point, in Athlone, on Saturday morning.
"We have enough time. Each individual has to trust in their ability. When they succeed, the club succeeds. We have to put in all the contribution so that will lead to a win on Saturday.
"Discipline in bowling, batting and fielding will prevail," he said.
Meanwhile, neighbours, Rylands Cricket Club picked up five points over a win against eighth-placed Bellville this past weekend. The victory moves them up to ninth position, with four wins out of 12 games. Rylands are on 19 points tied with 10th-placed Brackenfell and a point behind Bellville. Rylands takes on log-leaders, WPCC who remain undefeated in five consecutive games. They beat Cape Town Cricket Club by a wicket on Saturday to move them to 44 points. The victory became their ninth win in 12 games. They lead second-placed Durbanville by a point on top. Durbanville will play away to Rylands on Saturday morning.