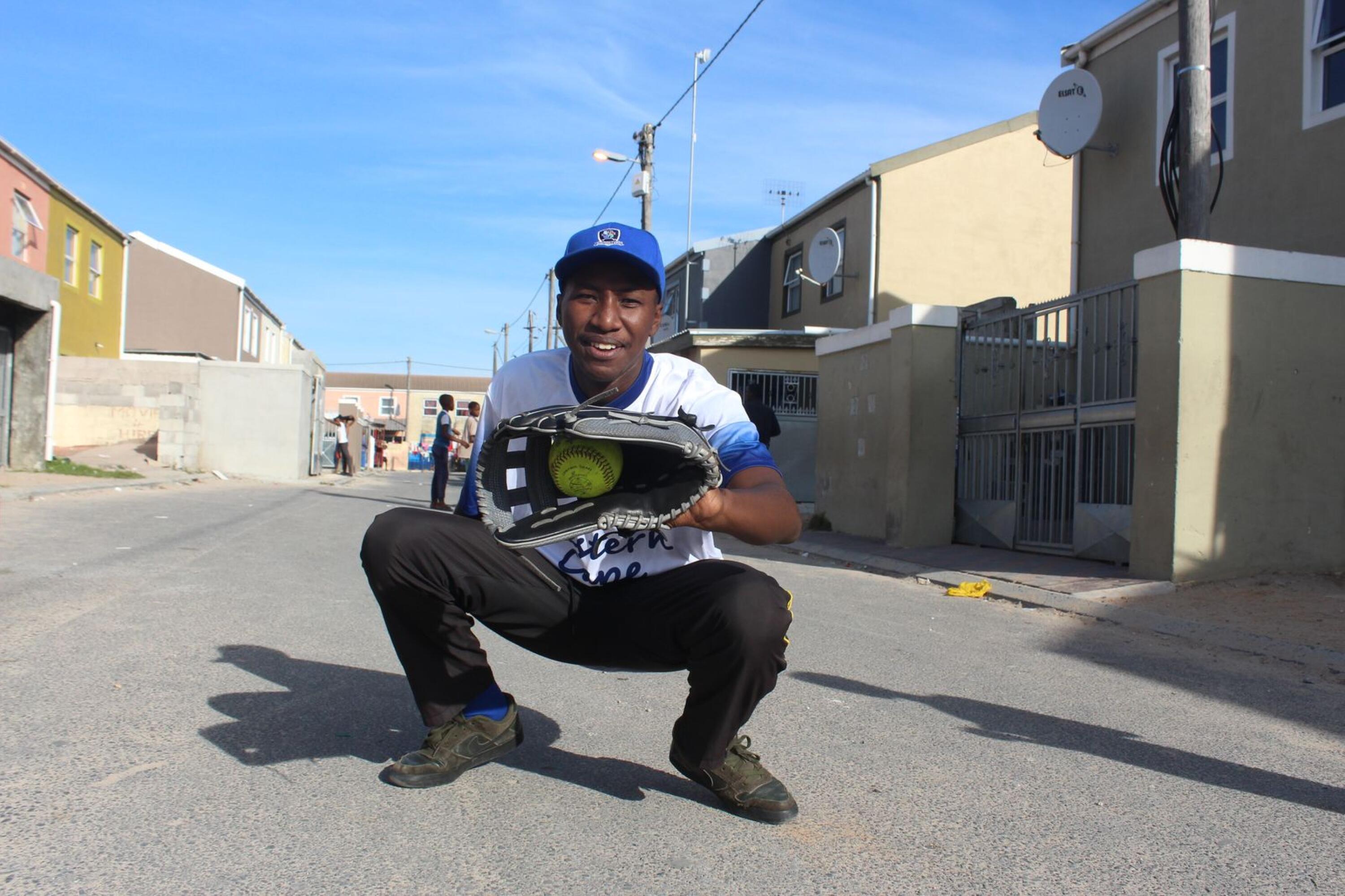 Bantu Sotyato feels the sky is the limit for what he can achieve as a softball player.
He helped the Western Cape win a bronze medal at this year's Softball National Championships in what was his first provincial selection.
Making the Western Cape side for last month's games, got Sotyato, 24, believing that a kid from Philippi can one day don the green and gold of the national team and even go as far as the Olympics.
After being removed from the Olympics programme for the last two editions, softball along with baseball was included in the 2020 Olympics, which was postponed to this year.
Unlike your regular kasi kid who grew up wanting to own a pair of soccer boots or cricket bat, Sotyato was intrigued by this then unpopular sport in his surroundings.
He started with baseball before moving to softball.
Not wanting to go with the hype of the more popular sports in the township, he wanted to make a name for himself in another way while playing his part in glamorising the sport of softball, which was not that popular among his peers.
It only took him two years in softball to make the provincial team, something that awakened him to even more possibilities of what he can achieve in the game.
"I have been playing baseball for most of my life and was never selected for any teams but just playing from my clubs.
"I had only just started with softball and already I made a provincial team," he said.
"Now that has happened I am thinking of taking my career a notch up and hopefully make the national team and be able to play international matches," he adds.
With Covid-19 disrupting all sport since 2020, it could have derailed his dream of playing at a national event since there was not much competitive games to justify provincial selections.
It was particularly a disadvantage for softballers who had never made the team before.
For Sotyato though it was not surprising after the hard work he had put in prior to the cancellation of all sporting activities.
What was more amazing for him was being selected in the provincial team for softball, having spent the better part of his sporting career playing baseball.
His first outing was successful and he was particularly happy with his showing at the games hosted in Kempton Park.
"Coming back with a medal around my neck was very exciting, flying, just the whole experience and the whole camp was very exciting," he said.
"Maybe I should say it was overwhelming but not surprising because I had a great season and my team was solid before Covid happened, I was just having so much fun in the field," he said.
In a remarkable way, his best season came when he was dealing with a lot of emotional stress, having lost his mom. But like a true champ he channelled all the stress and used it as motivation to keep getting better in his game, a decision that saw him being rewarded with provincial colours.
He started playing baseball with the Philippi Angels. The founder of Angels, Nyameko Gabada, can be lauded for having played a major role in introducing many youngsters such as Sotyato to the sport as he led the charge of developing the sport in the less fortunate communities.
His move away from the city could have derailed the many dreams the youngsters started having after joining the sport but Sotyato was already hooked on the game.
When Angels disbanded he joined Westridge Yankees then Thistle Baseball Club in Ottery, where he is still a member to this day. On the softball side he is a member of Khayelitsha Eagles which he joined at the request of a friend.
"It was not much of a difficulty when I joined softball because there are similarities between the two.
"But there were some adjustments I had to make when I moved over to the softball side because the ball comes from an underhand pitch in softball while it's overhand in softball, so angles are different."
In trying to make the sport of softball more fashionable, he and a couple of his friends are already planning on opening a sports academy that will operate in places like Phillipi among others.
"This is just an idea we have of giving back to our community with the knowledge that we get from other professionals we play with.
"When I went to the nationals, it was a surreal moment for me, meeting all the top players of this sport in our country.
"It made me realise that dreams do come true and I want other young boys to realise that there are a lot of sporting opportunities out there besides your footballs, and cricket," he said.
"I want to play my role in empowering our youth, I have a provincial medal and I want the other kids to realise these things are possible.
Even though Sotyato is making his name more in softball circles, he is not completely lost to baseball, and plans on continuing to spread his time between the two sports.