MARK WARD
Saving spot-kicks has become Young Bafana's Tawfeeq Salie's speciality, and on Saturday at the Lwandle sports complex in Strand he was in outstanding form in his side's advancement to the national play-offs where they will vie for a spot in the national First Division.
The 31-year-old Wynberg born goalkeeper saved two penalties to help his team to a 3-2 penalty-shootout win after the scores were level at 1-1 at the end of of the second leg of their Western Cape Second Division decider against Zizwe United.
Zizwe had the upper hand in the first leg, winning 1-0, at Nyanga Stadium, a week ago.
Salie's heroic display came about after he was brought on in the second half when his coach Ashraf Calvert, in a surprise yet calculated move, relieved starting keeper Sixolisiwe Madawana from his duties between the sticks soon after half time.
"To be honest I was surprised when the coach walked up to me after returning from the dressing rooms. Me and some teammates, who sat on the bench, remained on the pitch and had a kick-about at the break. The coach just walked up to me and said keep your warm-up and be ready when I call you," said the shot stopper.
Salie says he prides himself on saving penalty kicks and simply loves frustrating spot kickers with his agility and skill when he looks them in the eye to save kicks.
"I was hoping the match would go into the penalty shootout because I have faith and believe in saving penalties. I train and work exceptionally hard at this part of my game as I believe there are many times you as the keeper stand between winning and losing," said a humbled yet upbeat Salie.
But it would seem not many Premier League clubs in this country appreciate his all-round match-winning ability, having only had stints with Ajax Cape Town and Maritzburg United during the past decade after representing the national under-20 team at international level.
"Look at present I am committed to the Young Bafana course and this is where I want to play a role in this team's success. It is indeed one of my goals to play in the PSL and for that I'm prepared to train even harder," added Salie.
He, however, recalls his days as a junior with Santos and then receiving his first professional contract with Ajax Cape at the age of 16.
"They say keepers mature with age and I hope that would count in my favour going forward. But for now we have a play-off to prepare for," said Salie.
Calvert says he planned for the shootout and that Salie was the go-to-man for the task.
"We planned extremely well and we were tactically prepared. I brought Tawfeeq on because I knew with his good and accurate kick-ins we could put the opposition under pressure and then off course his ability to save penalty kicks," said an upbeat Calvert.
Bafana will now compete with the nine province's winners in June to directly move to the Premier League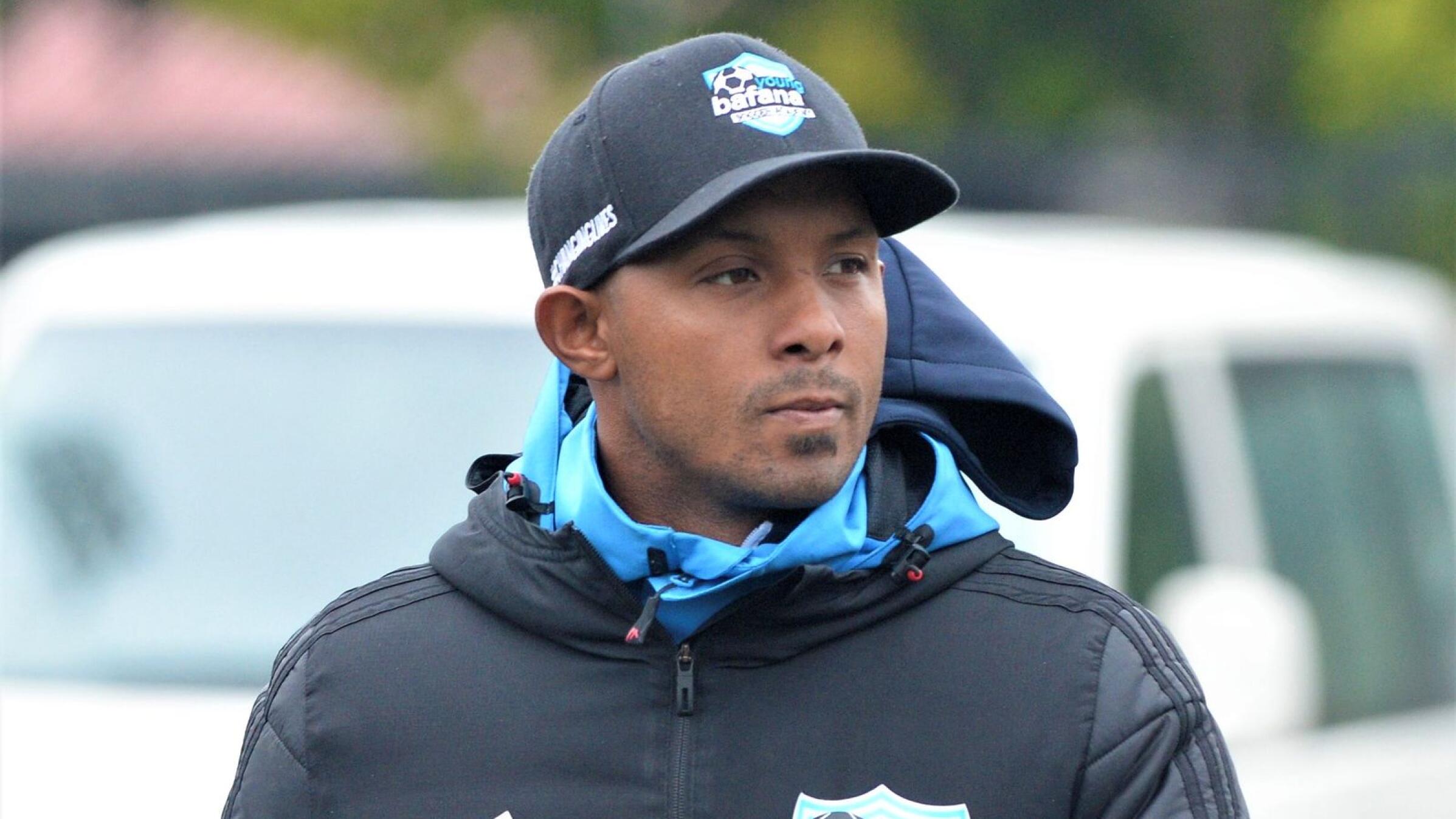 Meanwhile, Young Bafana coach Ashraf Calvert, 32, from Grassy Park, had reason to believe his side could bounce back from their first round defeat against Zizwe, but was under no illusions as to what was expected from them.
"We will have to work on our defensive lapses as well as our set-pieces. But overall I'm confident of the second leg," said Calvert ahead of Saturday's match.
Calvert is one of the rising young coaches in the country who has ambition to coach a team in the top echelons of the country's Premier League.
"Our success thus far has largely been down to hard work and dedication," said Calvert.
"I have been in coaching for the past 15 years and have obtained my Confederation of African Football (CAF) A licence and a South African Football Association (Safa) A licence. So, all these achievements are part of my ambition to coach in the top league or a national team.
"I'm a coach who thinks long term about development and to develop players from grassroots," added Calvert.
He has been at Bafana since February this year after being with Clarewood, which also competes in the Western Cape's Second Division.
Before his sojourn with Clarewood, he was with Vasco Da Gama Ladies, leading them to successfully defend their Sasol League Western Cape title while also adding the Coke Cup to the club's list of titles under his guidance.
The Vasco franchise has recently been sold to an upcountry consortium.
Calvert was also at the helm when Vasco successfully contested the national Hollywood Bets play-off during the 2021 season.