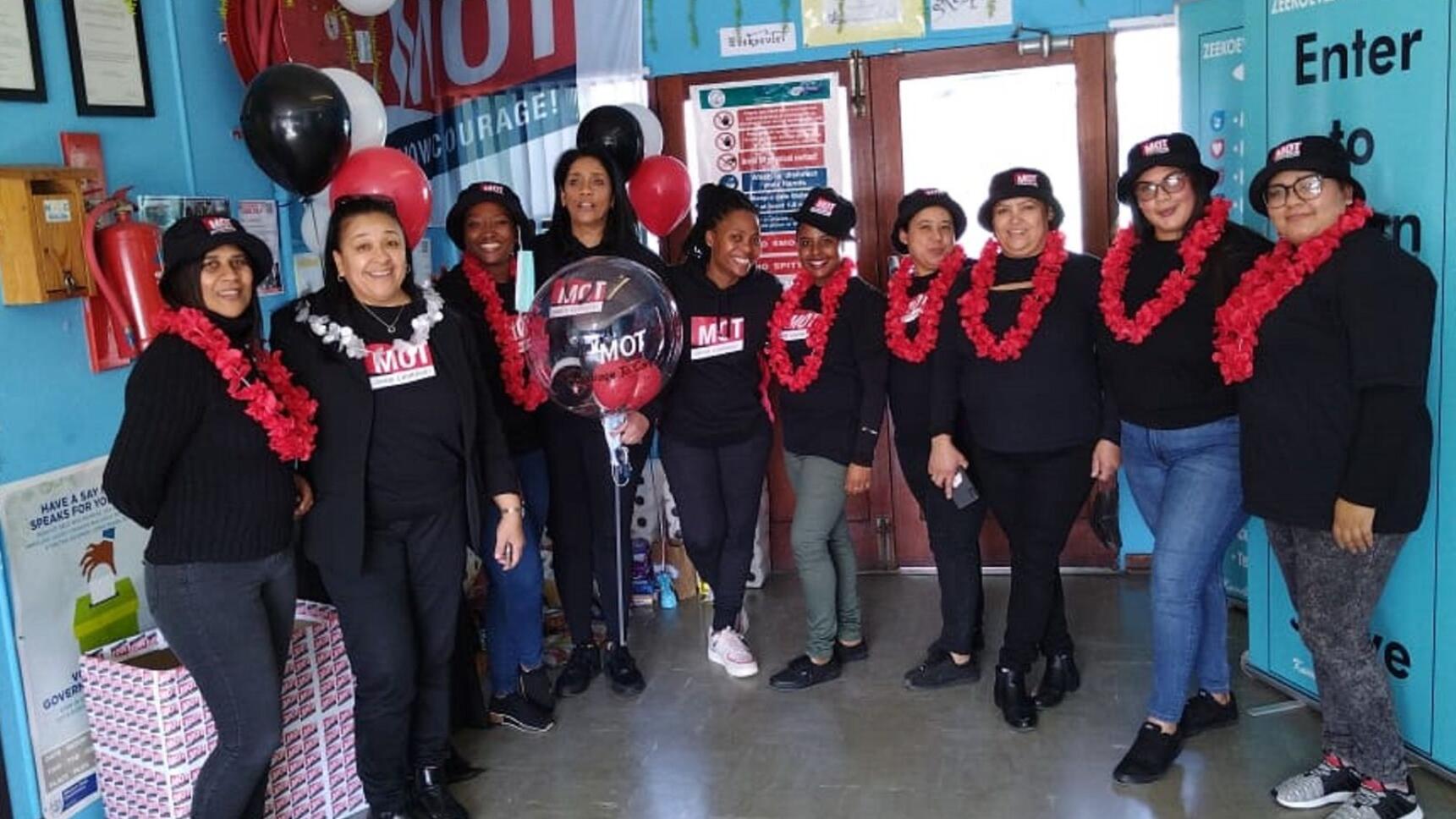 Melissa Barnes, teacher, Zeekoevlei High School, Lotus River
Gender based violence (GBV) has reached an all-time high in South Africa. There are many organisations and activists that try their best to reduce the number of cases and offer counselling, support, and refuge for victims
MOT South Africa's most important social mission is to develop robust youth. In doing so, it highlights mental-health issues while preventing exclusion, violence, substance abuse and crime. It has dedicated June 3, as Courage to Care Day in which kindness, care and love are expressed to family, friends, and strangers.
Many abused women are financially dependent on their abusive partners, so MOT South Africa and Zeekoevlei High School encouraged the school pupils and the community to show their courage to care by donating non-perishables foods, toiletries, school bags and shoes as well as pre-loved toys, clothes, and blankets.
Items delivered to the school on Friday June 3 will be donated to People Opposing Women Abuse (POWA), the Teleah Mache Foundation for victims of GBV, and pupils in need at neighbouring rural schools.
Visit www.mot.org.za for more information.