Where Rainbows Meet has been keeping more than 300 kids from Vrygrond busy with fun activities during the school holidays.
Mymoena Scholtz, founder of of the non-profit organisation, said the youth group Generation For Change, staff and volunteers, "made sure we stimulate our children through various activities like skipping rope games, sack racing, soccer, netball and many more".
Ms Scholtz said they have also been feeding the children.
"The children gather at Rainbows to have some nice porridge. Then we leave and sing and dance through the community, gathering the children as some parents stand at their gates waiting for us to come.
"It is such a joy seeing these kids enjoying their holidays. We make them aware of their surroundings and the environment they live in, making sure about the dangers and what to do if they find themselves in such a situation."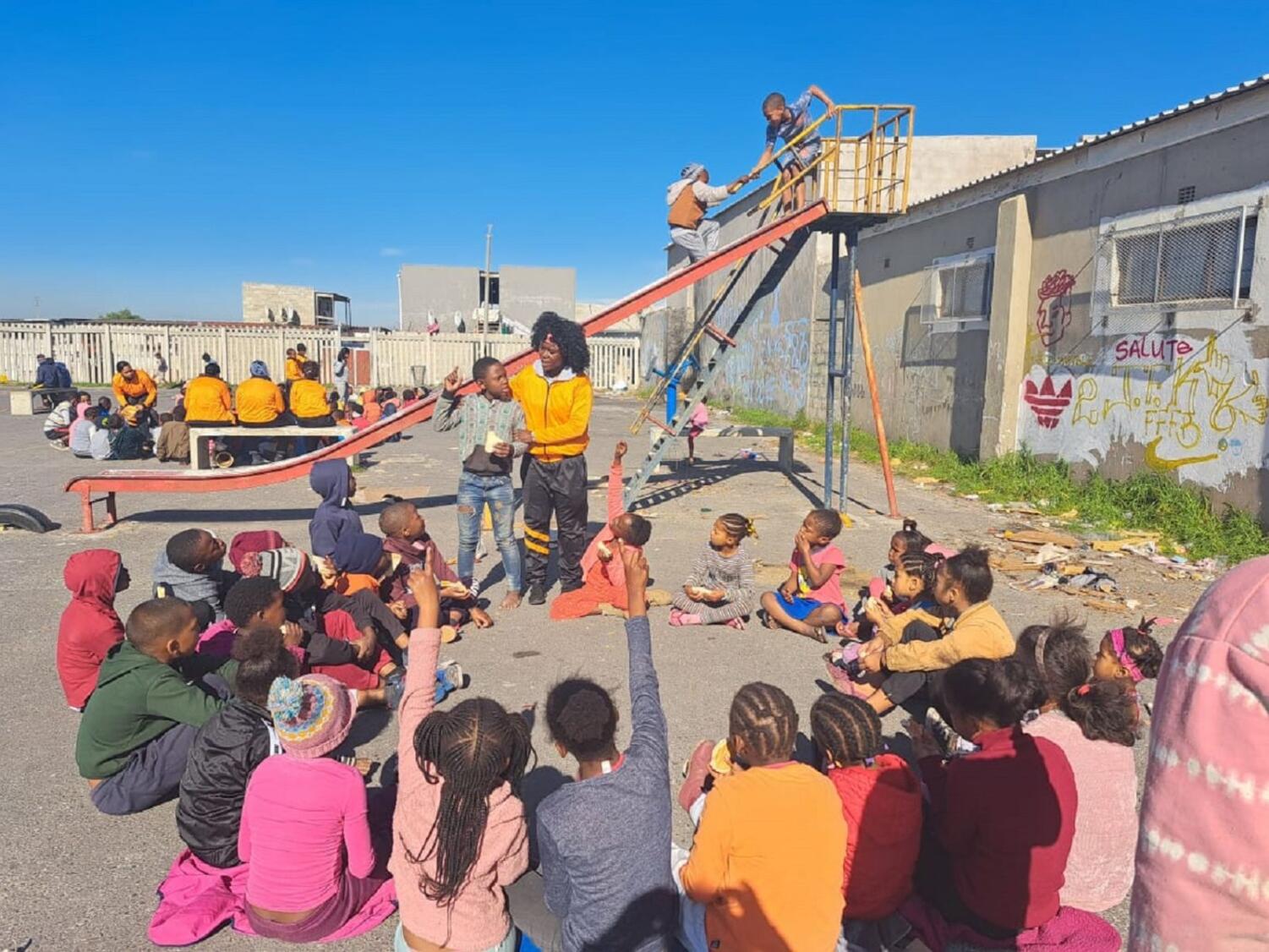 Samantha Morris, leader of Generation for Change, who is also the principal of Selwyn ECD, in Vrygrond, said they have been keeping more than 300 children busy.
"We have children from ages six to 16. We have workshops for the youth, especially the young girls, and we speak about safety as well as bullying, tips on contraceptives and how to use social media safely."
The youth group members go around to houses to pick up the children to make parents aware that they have activities in Church Circle park. "We are trying to keep children from doing the wrong things."
Ms Morris, who has been working with youth for 15 years, said children are easily influenced by crime, so the parents welcome their help.
"We also give them lunch and a snack to take home after the event."
Ms Scholtz added that the aim of Where Rainbows Meet was to keep children safe "as your child is my child".
She added: "Many children wander around during the holidays and our programme is a beacon of hope to many, ensuring they are taught the basics of how to be safe as well as teaching them about stranger danger and other ills which could affect them."
Ms Scholtz said children were the future leaders and in order to develop good leaders "we set the pace for them as we were once those kids playing with other youth leaders".
"Therefore our journey continues where we commit ourselves to bring bigger changes to the various communities we serve in order for every child to grow up in a safe and conducive environment."