To say it has been a bumpy ride this year would be an understatement, if one considers the impact of the Covid-19 pandemic.
Words fail to fully capture the devastating effect the virus has caused in our communities.
On the sports front, sports activity came to a grinding halt.
There was no chance of seeing new talent emerge as sports events were cancelled and athletes, like everyone else, confined to their homes.
For the first time ever, we were faced with absolutely no sporting activity – no soccer at Rooikrans, no cricket at Chukker Road and no boxing at the Wynberg Military Base.
But, each week, without fail, the Southern Mail sports team soldiered on. We kicked off the year with road running action, as ARD Athletics Club members joined scores of runners from across the city in Pinelands Athletics Club 15km race.
Baseball returned to action in February, and we brought you the story of the Battswood baseball side which, despite a lack of funding, has shown a determination to play their part in developing the sport in Cape Town. This is proven by the fact that the Chukker Road-based team had a number of players from their junior sides representing the national team at last year's Baseball World Cup.
Community sport hit a dead-end street when organisers of the Bayhill Premier Cup announced that the annual Easter soccer spectacle would not be taking place in 2020.
In March, we brought you more baseball action as Grassy Park Crusaders continued to stand their ground against powerhouses, including Bothasig, in the Major League.
However, towards the end of the month it was game over, as President Cyril Ramaphosa declared a national lockdown. No doubt, we were dealing with a "nasty player", as Southern Mail sports editor Fuad Esack put it, when referring to the virus.
Ironically, the lack of sporting activity was the least of our concerns, though, as we also bid a sad farewell to a number of stalwarts who died during this year, including San Souci High sports co-ordinator, Shafiek Murphy; ardent supporter of local soccer, Sawaan Theys Maggot; and three members of Stragglers Social and Athletic Club, Walter Jaftha, Mark Waverley and Abdul Gamiet Salie.
Although all sporting aspirations for 2020 have ended, we caught up with Olympic-bound skateboarder, Jean-marc Johannes. Like many hard working sports enthusiasts he'd taken to online fitness challenges and honed his craft at home, instead of the street or the nearest skatepark.
The following month, May, was the time where almost everything was done online, and we brought you the story of professional video gamer Bjorn Webb, who said that, with most people going online, interest in gaming had grown tremendously.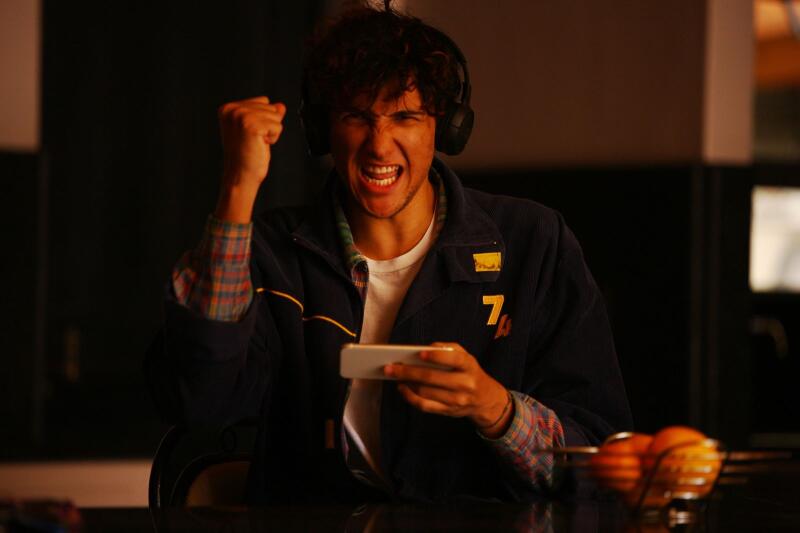 In June, sports arts and culture minister Nathi Mthethwa made some allowances for professional sports to resume training but not community clubs.
In an otherwise bleak year, we featured a number of success stories in the latter half of the year, among others, breakdancer Toufeeq Baadjies, aka B-Boy Toufeeq, being crowned winner of an international online competition in July.
We also zoomed in on table tennis and brought you the story of a Lotus River umpire, Wafeeq Domingo, as he bagged his international licence. He was among a number of Cape Town table tennis officials who sat down to take their International Umpires Examination.
In August, the month dedicated to women, we caught up with a young fighter, Gabriella Drewery, from Ottery, as she took advantage of the reopening of training facilities during alert Level 2 by hitting the gym.
Also featured this year was UWC netball player Renisha Daniels, 19, from Rocklands, who celebrated her inclusion in the Cape Tornadoes side that competed in the Telkom Netball League, in Bloemfontein; local lad, David Schierhout's debut for the Cape Cobras.
In September we brought you the story of Ruth Wessels, 20, from Grassy Park, as she made it her mission to tackle rugby myths. The UCT scrum half is actually an all-round rugby player as she also plays touch rugby for Western Province and has represented SA in tag rugby.
In October we brought you some sad news as football lovers mourned the death of Ubuntu FC goalkeeper Kyle Davids, 25. The former Milano United goalkeeper, from Parkwood, succumbed after a long battle with cancer.
In November we spoke to former Bafana Bafana and Santos defender Nasief Morris, from Beacon Valley, after his announcement as the new head coach of first division side, Steenberg United.
Still on the football front, we also brought you the story of football legend, Jeff Isaacs, 63, from Westridge as he shared his journey – the ups and downs with our readers.
Then, last week, we rounded off the year by looking at what is called the science behind football squad selection, where we spoke with experts including Safa-Cape Town president Bennett Bailey, former Santos coach Boebie Solomons and the football doctor, Dr Nasief van der Schyff.
These and other stories fill us with a sense of hope, that there is room for improvement and that things will get better in 2021 and beyond – as long as we stick to the anti-Covid mantra: Mask up, sanitise and practice social distancing. Happy and safe holidays