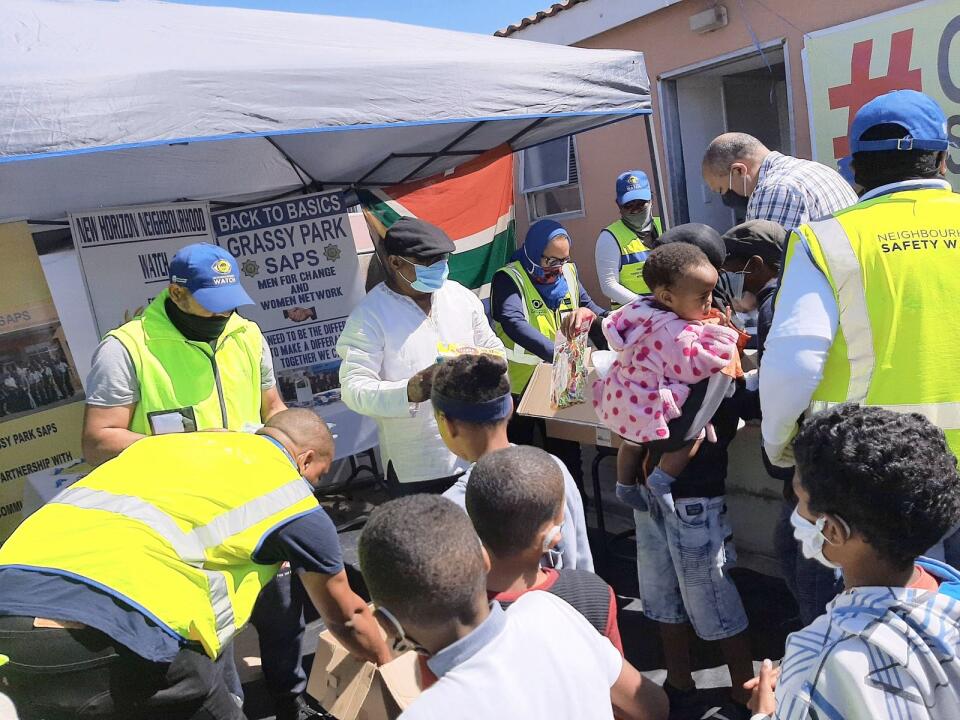 New Horizon Neighbourhood Watch celebrated its annual Heritage Day event by launching a "Blow the Whistle on Crime" campaign with donations of whistles and information pamphlets from the Department of Community Safety, on Thursday September 24.
Saadiqah Ganief, treasurer of New Horizon Neighbourhood Watch, said this campaign will help to curb crime. "When children are walking to and from school and they see someone following them, blow the whistle. When our elderly go to withdraw their pension monies they often fall prey to robbery – blow the whistle and let the residents and neighbours come out to see who harasses and hurts our elderly. Residents commuting to work in the early hours of the morning, are targeted at the bus stops and fall prey to robbery – blow the whistle so that we can come out and assist you."
Colonel Dawood Laing, Grassy Park SAPS station commander, addressed the children and adults on safety and the campaign, while Trevor Wingrove from the Department of Community Safety spoke about the importance of working together to build safer communities. Grassy Park Community Police Forum members were also present to show their support.
"We wish to thank all our sponsors who assisted with our launch," said Ms Ganief.